This post shows you How to Propagate Comfrey Symphytum Bocking 4 & 14.  It's as simple as digging up a few root cuttings about two inches long and putting them in the ground.  I'm propagating Bocking 4 and 14, which are the kinds that do not propagate via seen and have to be propagated via root cuttings.
About Comfrey
First, a little information about comfrey. Comfrey, Symphytum, is a perennial herb that grows leaves two to three feet tall and has bell shaped flowers. It is originally from Europe and now grows in temperate climates around the world.  It is a member of the borage family and has a tap root that is ten feet long or longer.
Dynamic Accumulator
Comfrey is a dynamic accumulator meaning that it mines and collects a number of nutrients that other plants can't get to.  Comfrey does this with a very long tap root by mining nutrients from very deep down that are out of reach for other plants.  The nutrients are then brought up to the top and stored in the leaves.  The leaves are used as fertilizer for other plants and is a high source of nitrogen and potassium.  The potassium is beneficial to any flowering and fruit bearing tree.
The Propagation Process
The process of propagating comfrey is very easy.  Just take a shovel and cut some of the root off.  Separate the individual root strands and then cut each of those into two inch sections.  Once the roots are cut into two inch sections, then plant them in soil about one-inch deep and water.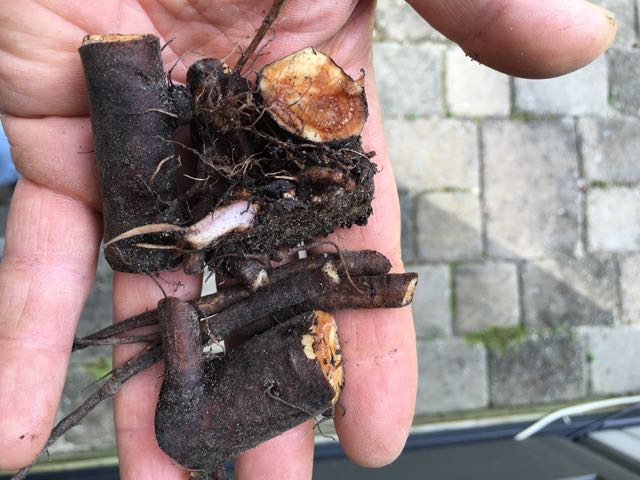 Sprouts
The first root cutting will usually pop out of the ground in a week or two.  Some of the later ones will take months and possibly go into the next year before the send up leaves.  When I first planted mine, I thought that I had lost most.  By the following year, I found out that almost all survived, they were just slow emerging.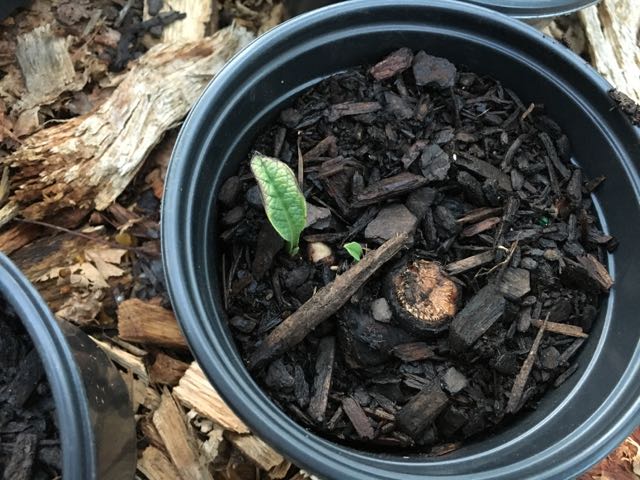 ?
Want to Help our Small Business Out

?

If you shop at Amazon, please go through our site.  All you have to do is click the Amazon button on the menu bar at the top of every page on our web site.  That link will take you to Amazon and you then shop as you normally do.  It does NOT cost you one penny more, but it does help us out!  Thank you very much for helping to support our small business!
The Video
Here is a video on Propagating Comfrey:
Thanks for visiting the How to Propagate Comfrey Symphytum Bocking 4 & 14 post.
Please give us your feedback on How to Propagate Comfrey Symphytum Bocking 4 & 14 by commenting below.