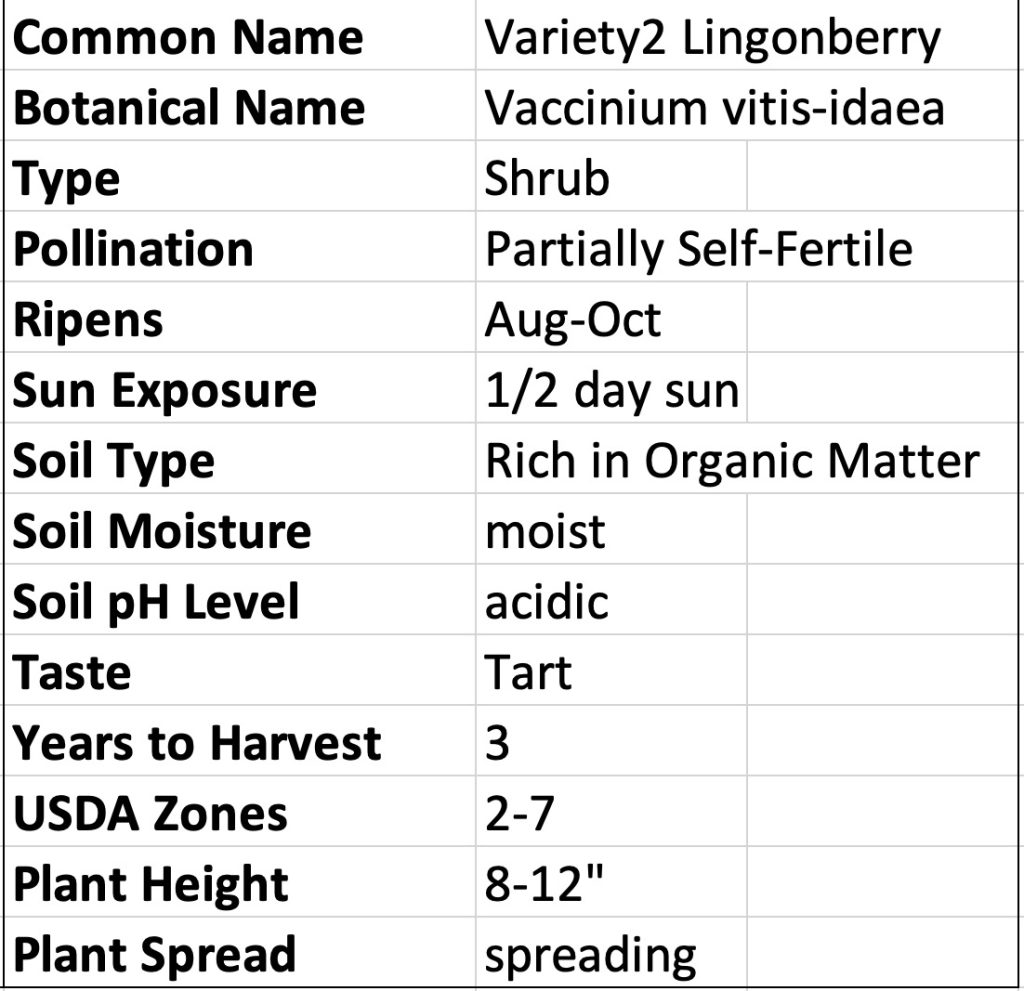 Variety2 Lingonberry Vaccinium Vitis-idea is a bush that forms a ground cover mat and produces an edible tart red fruit.  The berry size is ¼ to 3/8 of in inch in diameter and ripens in early fall.  This plant can produce up to ten pounds of fruit per square yard. Lingonberries are relatives of blueberry and cranberries.  While this variety is self-fertile, it will produce much more fruit when placed near another variety of lingonberry.
Be sure to check out our other great plants for sale at Great Escape Nursery.
Sorry, we do not ship plants. We will only be selling plants from our nurseries in Maryland and West Virginia. Pease see our "Contact Us" page for more information.