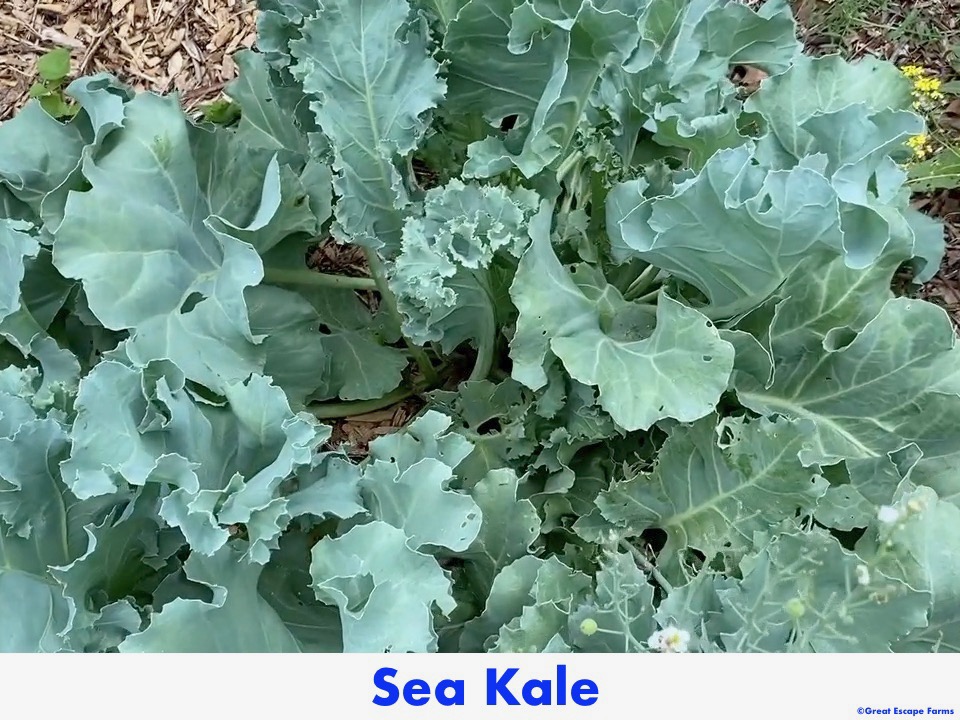 Sea Kale Crambe maritima, is a hardy drought tolerant deciduous perennial plant that is hardy down to USDA Hardiness zones 4 to 9. Sea Kale is native to the northern coasts of Europe and grows 30" tall by 24" wide. It likes full sun but will tolerate a little shade.
Sea Kale roots, shoots, leaves, and flowers are edible. The shoots are best blanched by covering and blocking sunlight from the young shoots. Then cook and use as you would asparagus. The leaves can be used like regular kale, but they get more bitter and tough as they get older. I have rolled the leaves and cooked them in aluminum foil and they add a zip as a side to a steak.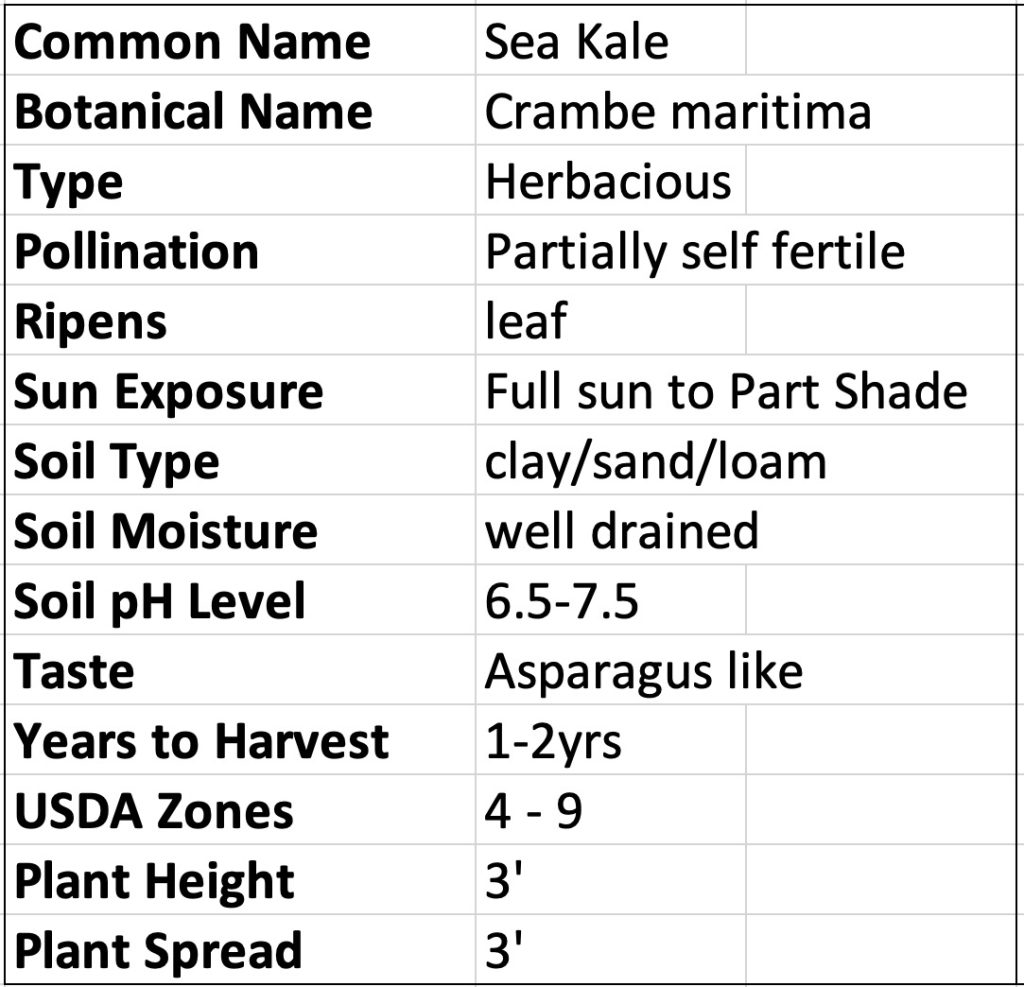 Be sure to check out our other great plants for sale at Great Escape Nursery.
Sorry, we do not ship plants. We will only be selling plants from our nurseries in Maryland and West Virginia. Pease see our "Contact Us" page for more information.