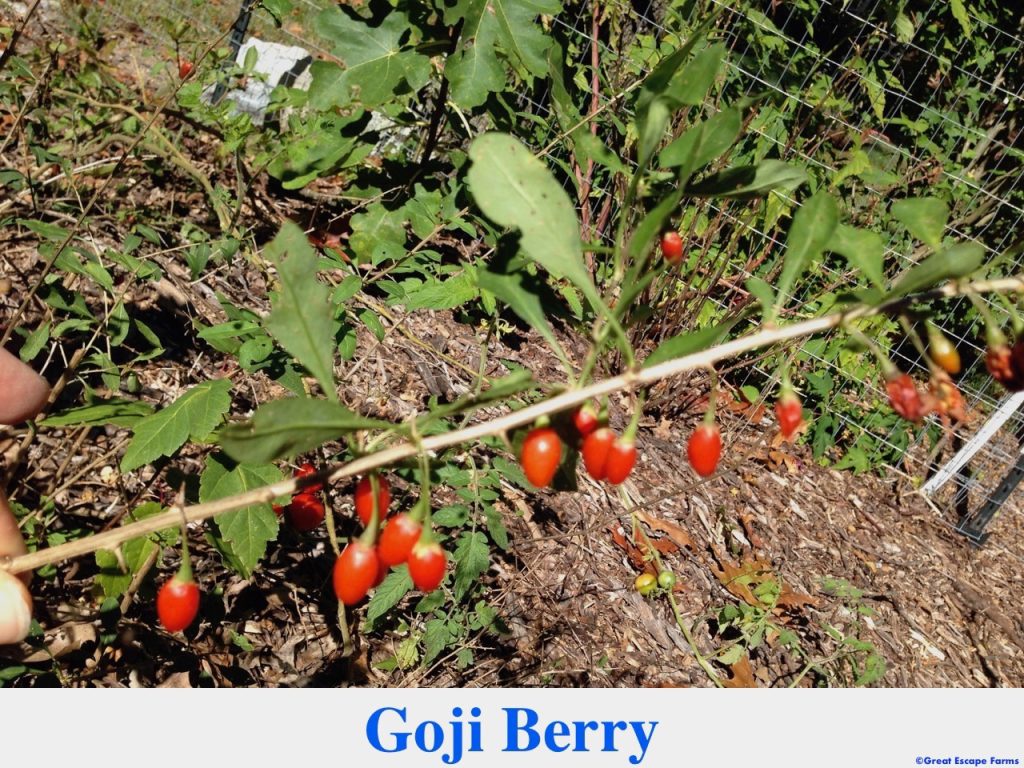 Goji Berry is a unique edible plant and provides a link to several recipes. Rooted Goji Berry Plants for Sale at Great Escape Nursery.
Goji Berry Plants for Sale –
Goji Berry Plant Information
Dried goji berries are cooked and added to several dishes including; rice congee, almond jelly, and Chinese tonic soups and is said to go well with pork, chicken and vegetable stir fries. The berries can also be used in herbal teas. Other culinary uses include eating the young shoots and leaves as well as making using the berries for the production of wine.
Goji berries are high in vitamins A and C as well as iron and fiber, and low in calories. One serving of about four ounces of goji berries provides nearly 10 percent of the suggested amount of dietary protein.
The long slender leaves form in an alternating arrangement on the shoots. It flowers in early spring and the flowers are a purple to lavender color with 5 to 6 lobes. After flowering, green berries grow that turn bright orange-red when ripe.
Plant Specifications
Goji is a deciduous woody perennial in zones 5-9 that grows three to five feet in height, with long arching stems.
Goji Berry (Lycium barbarum)
The fruit has 10 to 60 small yellow seeds and ripens from June to October. Also called the wolfberry, is a shrub that has purple flowers in the spring and early summer followed by bright orange-red berries in the late summer into fall. Gojis are native to China and are part of the nightshade family, which also includes tomato, potato, peppers, and egg plant.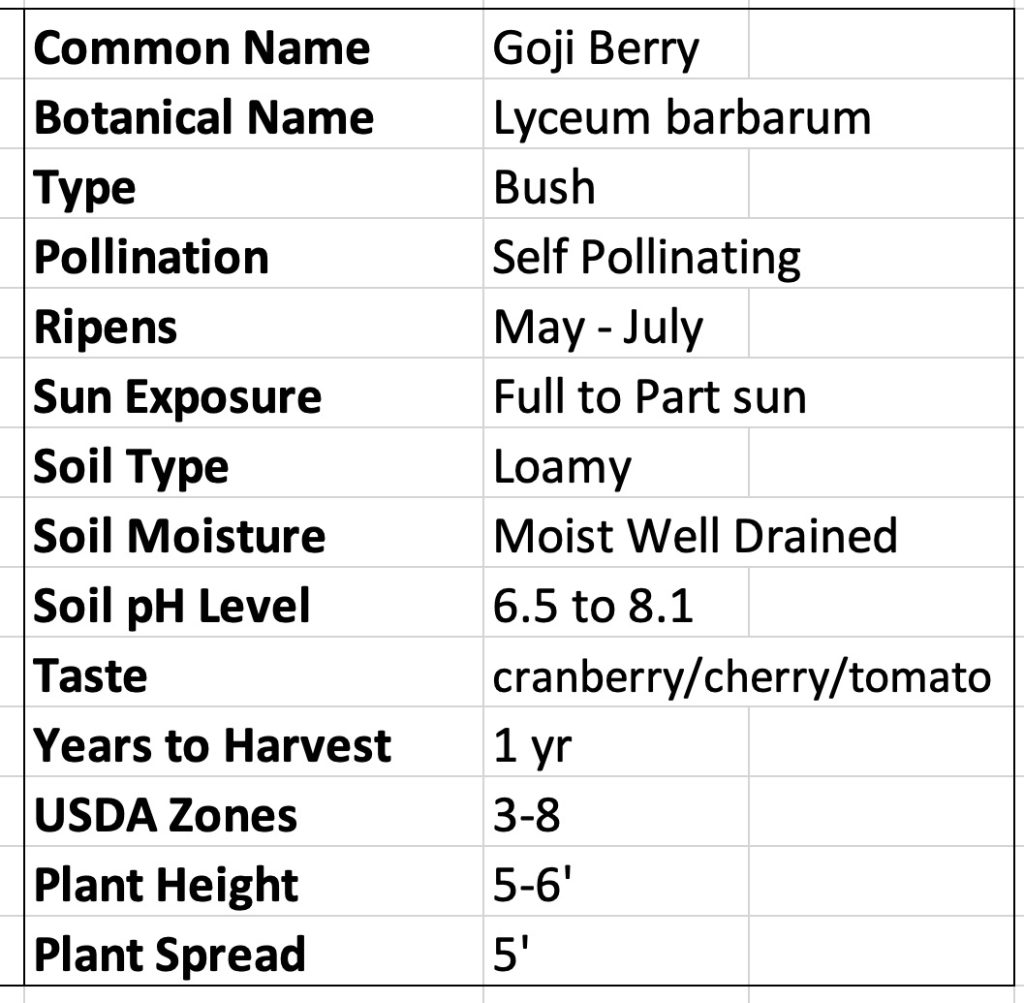 For more information including recipes and medicinal information see the Goji Berry Plant Information page at Great Escape Farms.
Be sure to check out our other great plants for sale at Great Escape Nursery.
Sorry, we do not ship plants. We will only be selling plants from our nurseries in Maryland and West Virginia. Pease see our "Contact Us" page for more information.
Save