Sold Out for 2023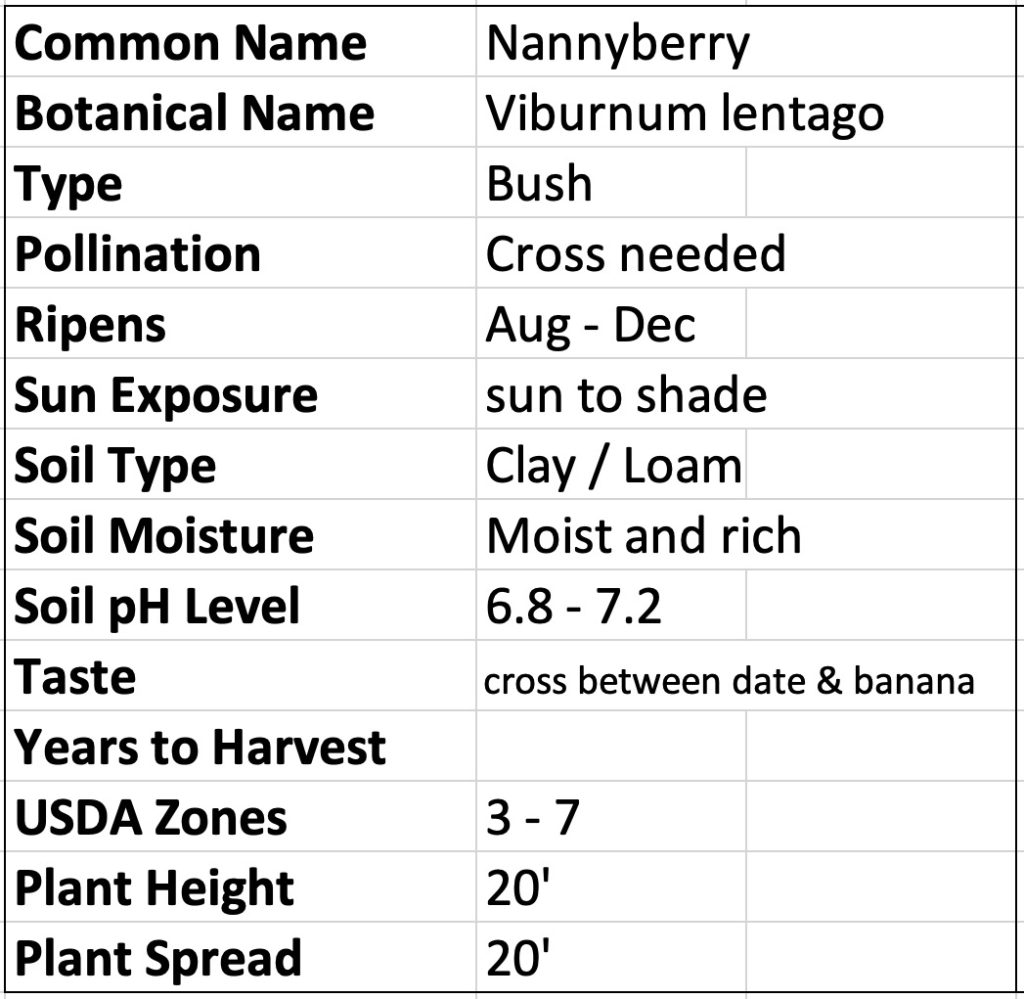 Nannyberry Viburnum lentago is a large shrub or small tree that produces edible dark blue fruit in the fall. It is also known as sheepberry or sweet viburnum.
Nannyberry Viburnum lentago flowers are considered perfect and have both male and female parts but are self-incompatible and need another Nannyberry nearby for cross pollination. The flowers are up to ½" each, creamy white, in clusters up to 4" showing up in May.
The fruit grows up to ½" long, is a dark blue color when ripe in the fall, and contains a single seed. As fall progresses into winter the berries start to look like raisins. The taste is said to be sweet with some describing it to be a cross between a date or prune and banana.
While Nannyberry will grow in shade, it will grow much larger and produce more fruit in full sun.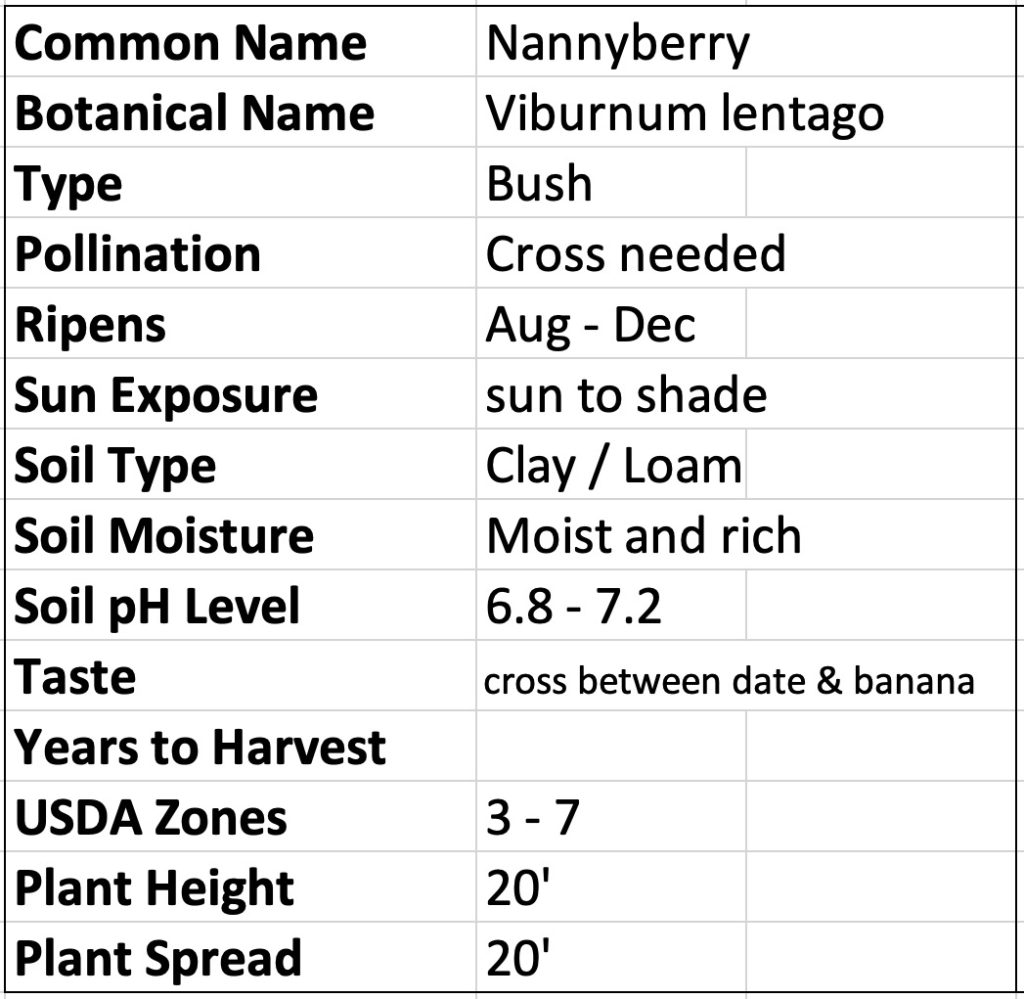 Be sure to check out our other great plants for sale at Great Escape Nursery.
Sorry, we do not ship plants. We will only be selling plants from our nurseries in Maryland and West Virginia. Pease see our "Contact Us" page for more information.