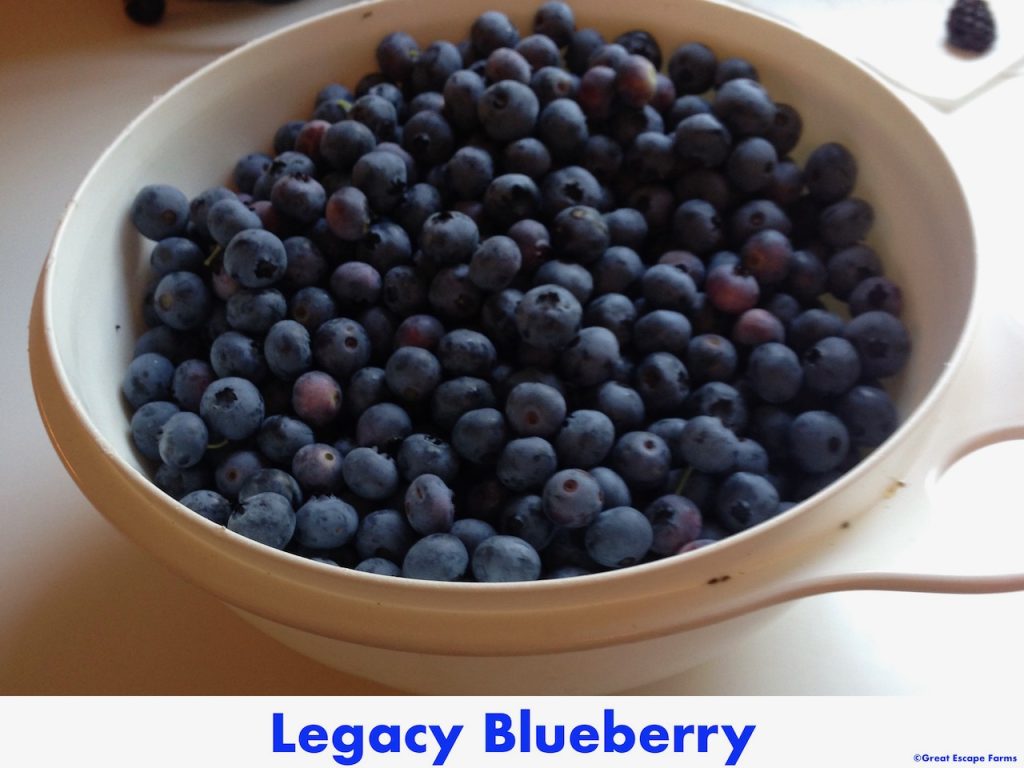 Legacy Blueberry is a High-bush type cultivar. Plants are of high vigor, growing mostly upright to 6 feet at maturity. Plants produce high yields in areas recommended.
Fruit sizes is medium with approximately 75 berries per cup. The flavor of the fruits is sweet with very low acidity. The flavor is superior to most other cultivars. The fruits are of high quality, being very firm with a small stem scar. 90% of the fruits were of excellent quality after 8 days in normal storage at 40 degrees F.
Plants are resistant to stem canker. Plants appear to have resistance to leaf, root, and fungal diseases. The plants seems to be adaptable to many soil types, even the clays. Hardiness Zones 8-5. 500-600 chilling hours required.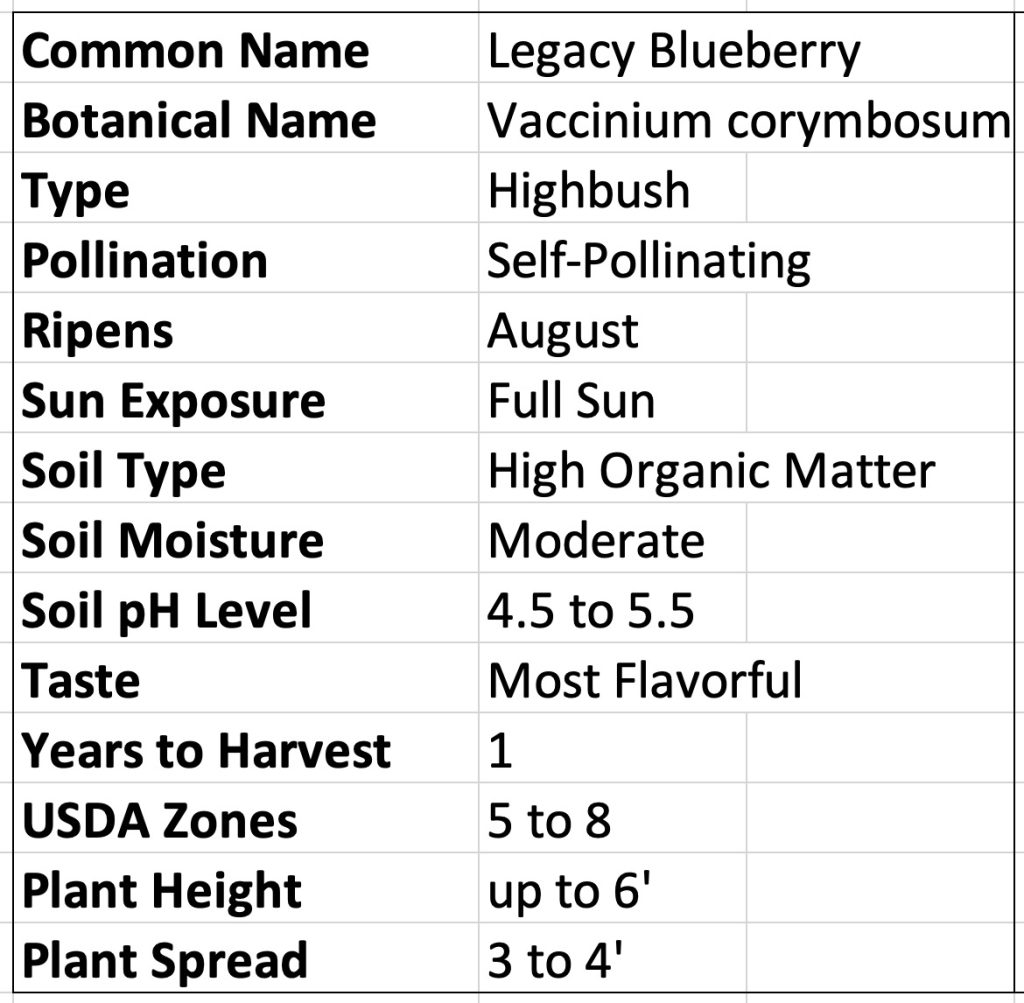 Be sure to check out our other great plants for sale at Great Escape Nursery.
Sorry, we do not ship plants. We will only be selling plants from our nurseries in Maryland and West Virginia. Pease see our "Contact Us" page for more information.