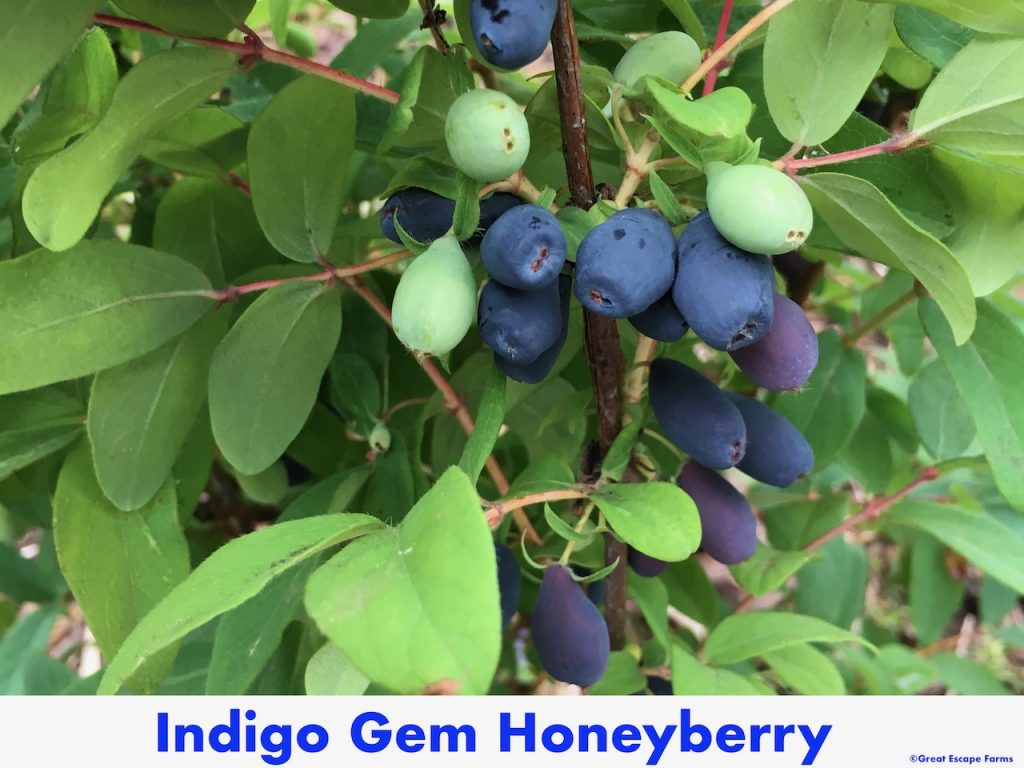 Indigo Gem Honeyberry Lonicera caerulea is an early to mid-season blooming variety that has blue tear drop shaped fruit that tastes similar to blueberries. Indigo Gem is an early to mid-season bloom and needs another early to mid-season bloomer to crosspollinate. It has a medium-small size sweet-tart to tart tasting fruit and grows to 6-foot high.
Honeyberry is actually a member of the honeysuckle family. It has several other names like Haskaps and edible blue honeysuckle. This noninvasive member of the honeysuckle family produces clusters of unique, elongated berries with a high level of antioxidants and a sweet-tart blueberry flavor that is good for fresh eating or making preserves. It is a bush that grows from 3 to 6 foot depending on variety.
The fruit tastes similar to blueberry and on some varieties can be quite tart while it is rather sweet on other varieties. For sweeter fruit wait until the inside changes from green to purple as the skin turns purple long before it is fully sweet. The thing I like about honeyberry is the fruit ripens usually a whole month before blueberry season.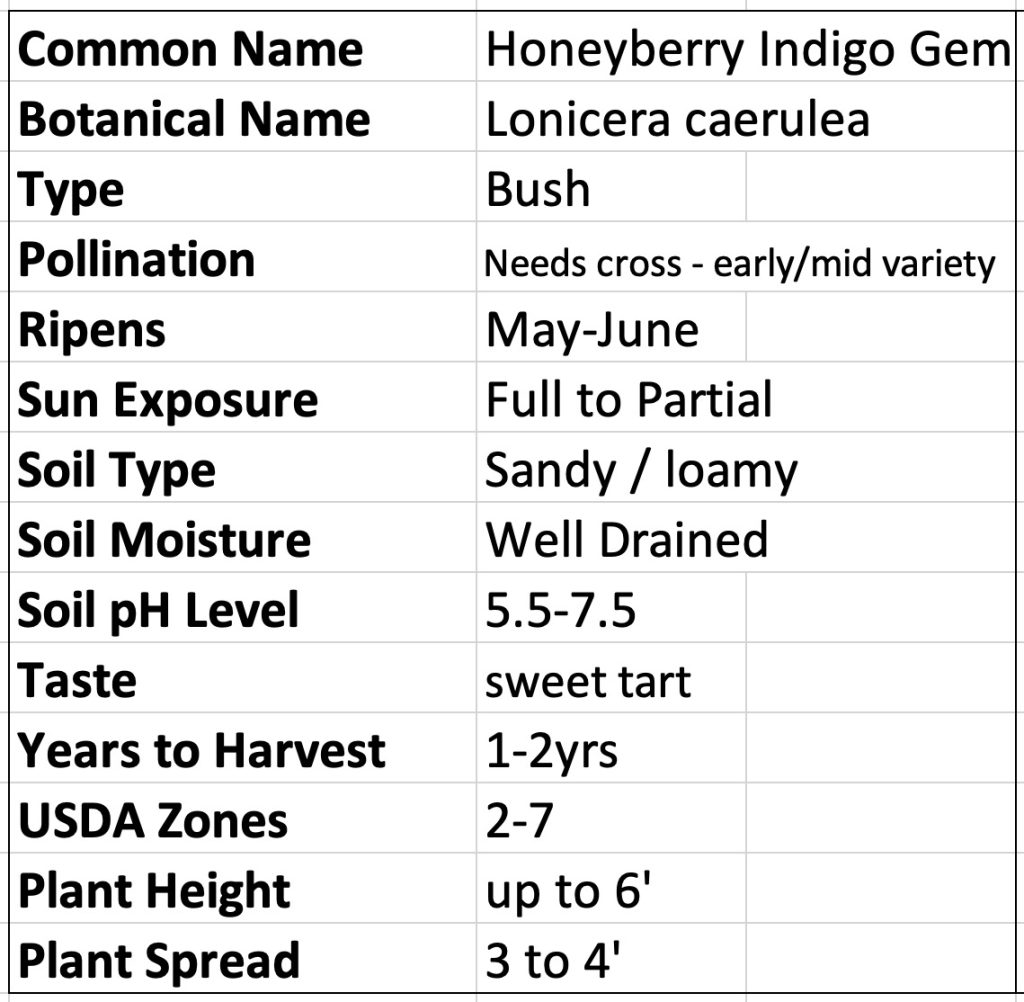 Be sure to check out our other great plants for sale at Great Escape Nursery.
Sorry, we do not ship plants. We will only be selling plants from our nurseries in Maryland and West Virginia. Pease see our "Contact Us" page for more information.