Sold Out for 2023
Highbush Cranberry Viburnum trilobum is a hardy bush native to the United States that grows up to 15' tall and has bright red fruit persistent throughout the winter. The berries are tart and acidic and soften and sweeten over winter. The fruits can be eaten raw or cooked and can also be used in jellies, jams, pies, sauces, liqueurs, and wine. It has a relatively high growth rate of up to 3' per year.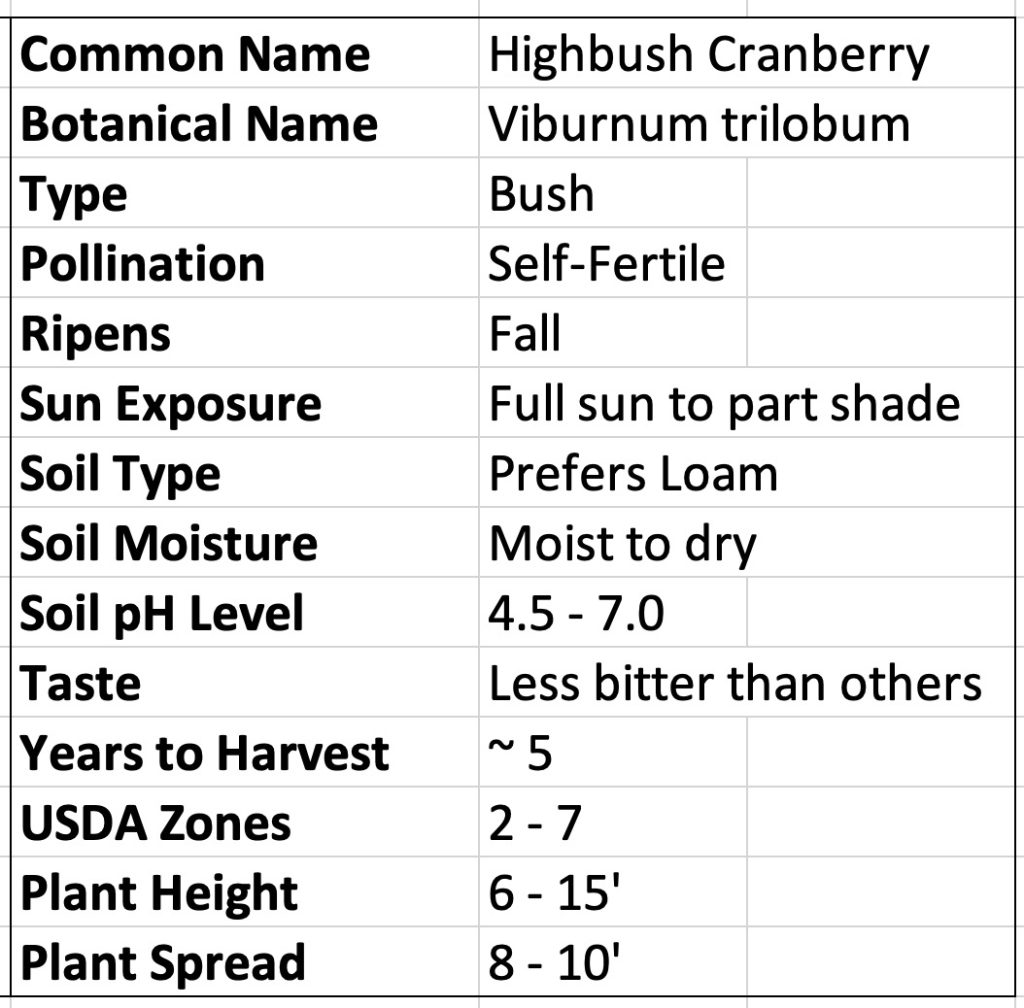 Be sure to check out our other great plants for sale at Great Escape Nursery.
Sorry, we do not ship plants. We will only be selling plants from our nurseries in Maryland and West Virginia. Pease see our "Contact Us" page for more information.