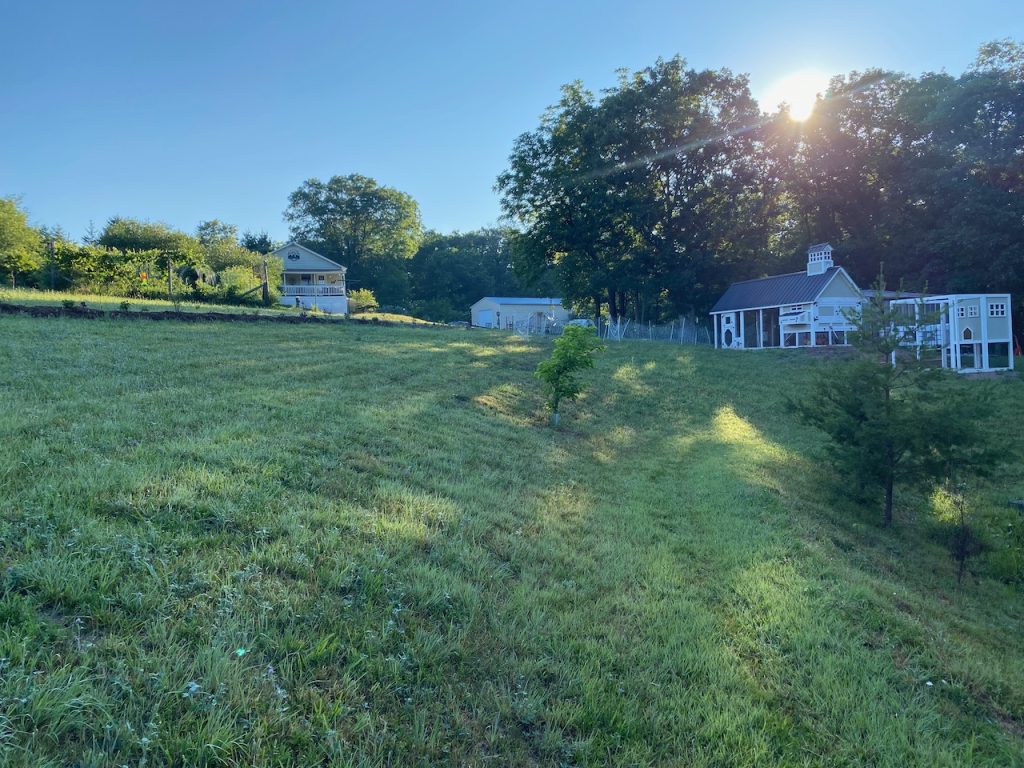 On July 16th 2022, Hampshire County will have a farm crawl sponsored by the Hampshire County Convention and Visitors Bureau.  According to the Hampshire County Farm Crawl 2022 website: "What's a Farm Crawl?  A day focused on encouraging people to explore the farms in Hampshire County.  Participating locations may be selling products, providing a farm tour or simply sharing with the public what it takes to run a farm!" Here is a link to the Farm Crawl website.
Great Escape Farms will be one of the farms participating in the farm crawl.  We will be giving farm tours, selling our unique edible plants, and selling chicken eggs from free ranged chickens that are supplemented with soy-free, non-GMO, organic feed.  See more details on our farm tour and products below.
The farm is still in the beginning phases of a master permaculture design.  While we still have a lot more work to do, we do have some things to show you related to the design science of permaculture and the master plan.  We will briefly go over the master plan as documented on paper, but will give you a tour of what is complete and talk about near term future plans.
We will customize our tours to your interests.  Some of the items that we can discuss at the farm crawl include: our rainwater harvesting system, our swale system, deer-proof fence and other methods to deter deer, nursery operations including our intermittent mist system, our chicken brooder, chicken tractor, and chicken coop and run as well as our guinea coop and run.  We will also explain what a lasagna garden/sheet mulch garden is, and show you our 7-year food forest, and one of the highlights of most of our tours include looking at the progress of the many unique edible plants on property.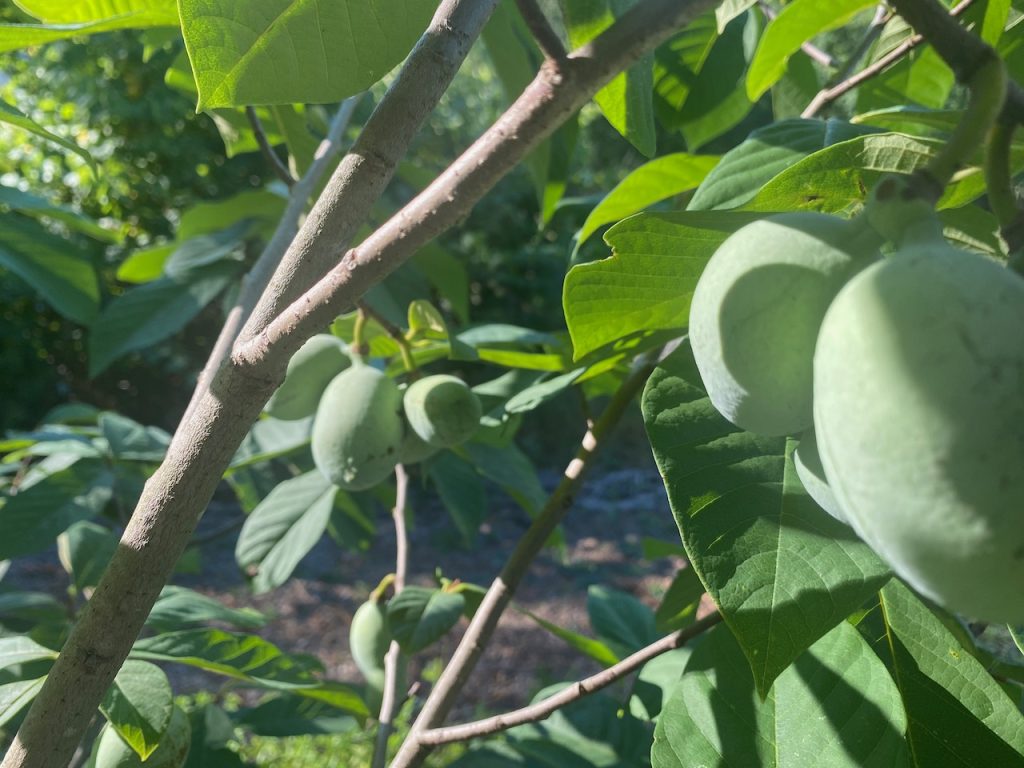 Some of the unique edible plants include pawpaw trees that have fruit on them as well as Flying-Dragon Trifolate Orange that has about 100 fruit on it. The Flying-Dragon Trifolate Orange is the hardiest citrus that actually will grow in most of Hampshire County.  We have lots of elderberries on property as well as many varieties of bush cherries. We have hardy kiwi plants that have been growing on property for 4+ years now.  Our Asian persimmon tree is loaded with fruit this year and is a very ornamental tree that provides us with edible fruit. Our hardy banana plants are just coming up, but with the heat they should grow quickly.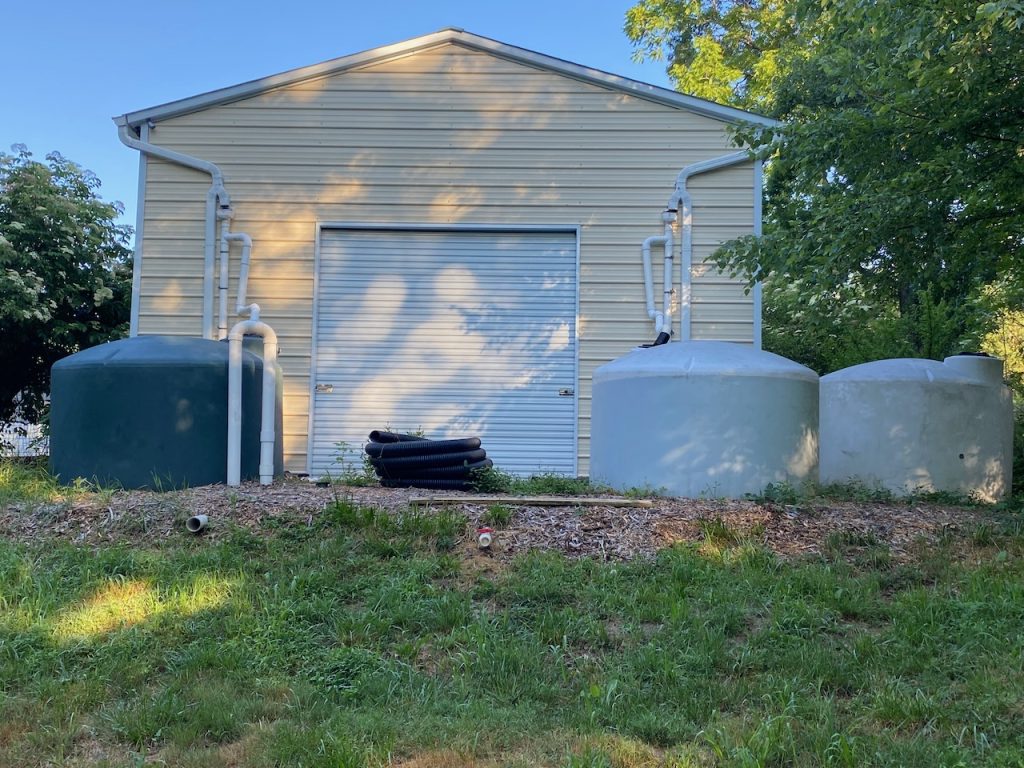 We have three rainwater harvesting systems on property.  Our primary rainwater harvest system is a 3100-gallon system that is our primary source of water for nursery operations.  A second system is being used for the creation of compost piles (10-yards at a time).  We just added a third system to water the chickens and guineas and is also used for our compost piles.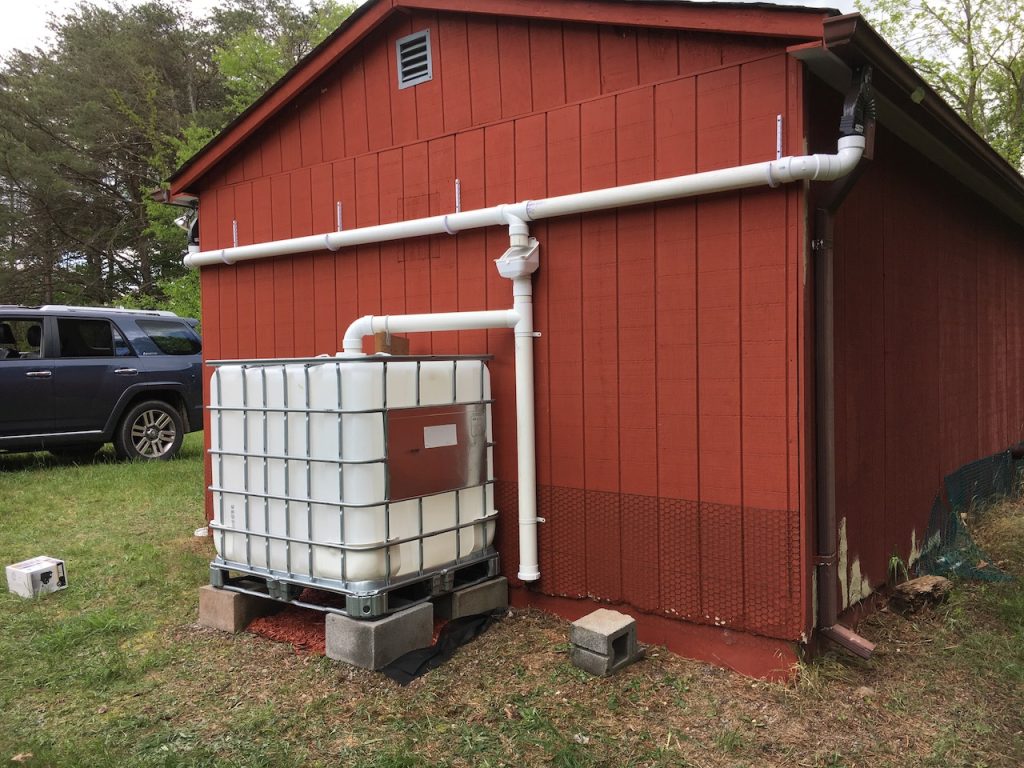 Our swale system is about 1/3 complete. A swale is a ditch on contour designed to slow rainwater on property and allow it to seep into the landscape.  We plant into the downhill side of the swale to advantage those plants with the rainwater. The completed swale will eventually be over 850-feet long.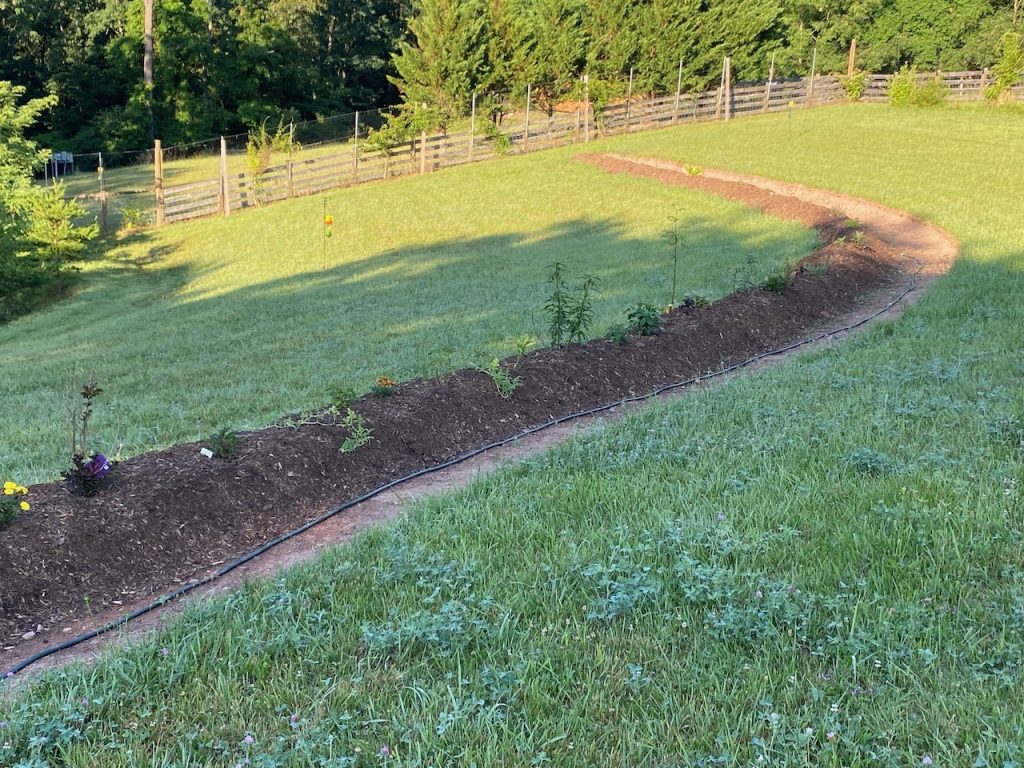 Our deer-proof fence protects 4.5 acres of our property from deer damage.  The lower 4-foot is field fence on wooden posts.  The upper 4-foot is Tenax pet fence that is held up on chain-link fence posts.  We installed the upper section on 4.5 acres for under $4,200.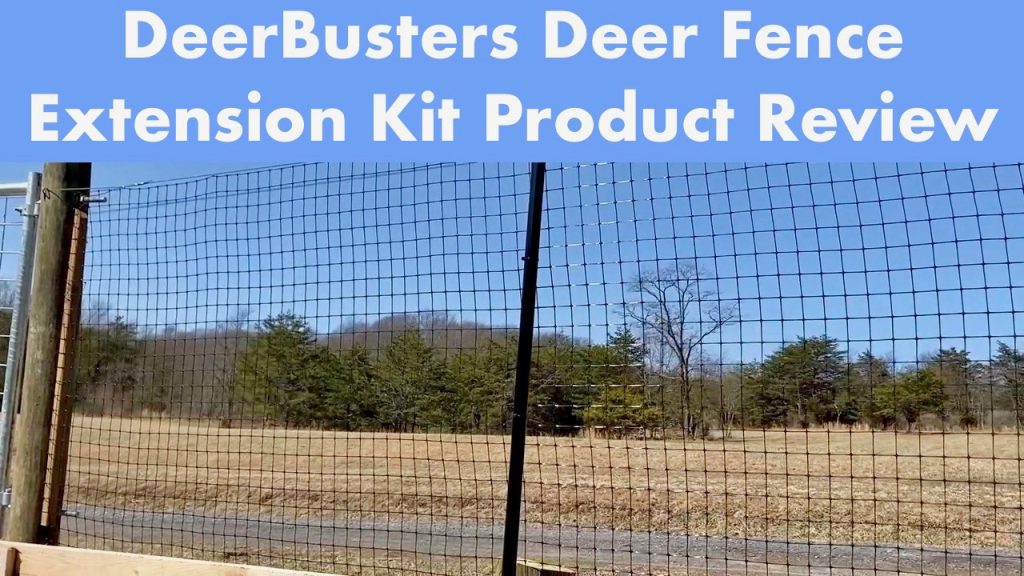 We installed a Carolina style coop and run system last fall and we are working on a guinea coop at this moment that will hopefully be done by the time of the farm crawl. The chickens are free ranged and given a supplemental diet that is non-GMO, Organic, and SOY-Free. We will be selling chicken eggs at the farm crawl while supples last (we have a small flock and the eggs go quick).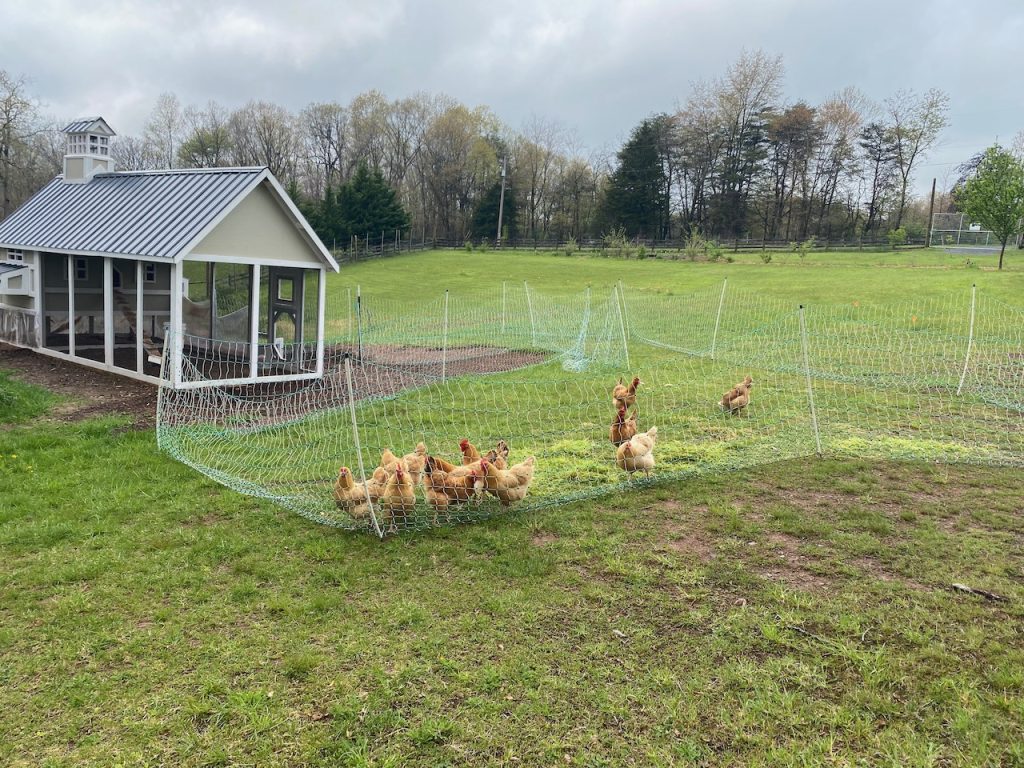 In 2015 we put in a food forest system designed to imitate mother nature's forest with the 7-layers.  We planted over 400 plants into the food forest in 2015 and 2016.  While we have had several losses and have added more plants, some of the original plants are maturing and it is one of our favorite parts of the property.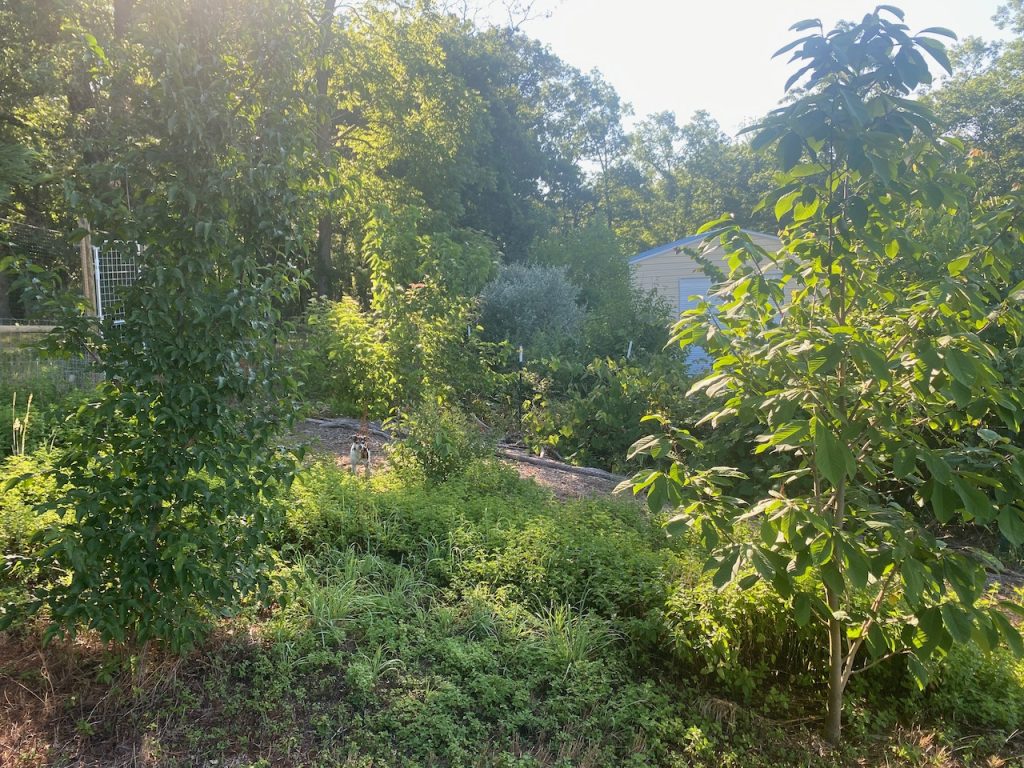 Our nursery has close to 100 different types of edible plants for sale.  You can see the list of available plants on our Nursery Page.  We will be selling these plants at the farm crawl.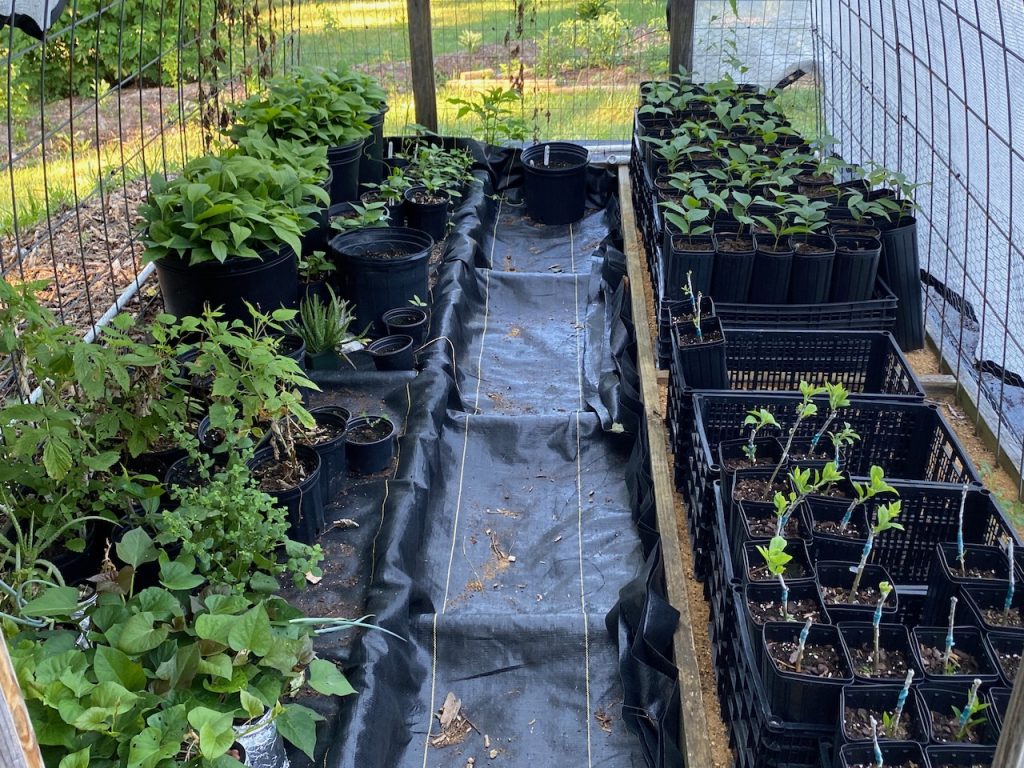 Be sure to check out our YouTube channel.  We video document many of our endeavours on the farm, both successes and failures.  This way you can learn from our successes and failures!  Our channel is available on YouTube:  https://www.youtube.com/channel/UCi3_dt86dMOvZJiN_NfKCcQ   and Odysee: https://odysee.com/@GreatEscapeFarms:4
Thanks and see you at the Farm Crawl!