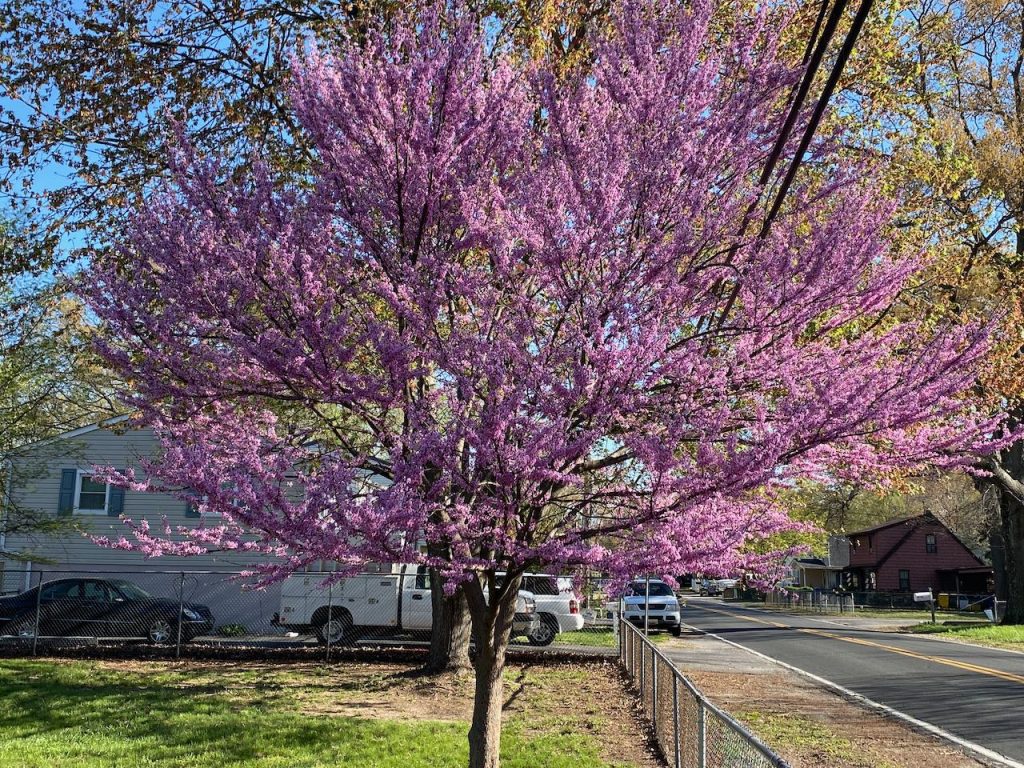 Eastern Redbud is a deciduous understory tree or large shrub that is native to Eastern North America and Canada. In April it blooms with a pinkish/purple flower that you often see on side of the roadway. The blooms are followed by heart shaped leaves that start out with a touch of red that turns to deep green later in the year. In the fall the leaves turn a beautiful yellow color.
More Information
The branches form an irregular pattern that can be quite showy. If you want a true single stemmed tree you can stake and prune the Eastern Redbud to be a very handsome straight tree with a beautiful globe shaped canopy.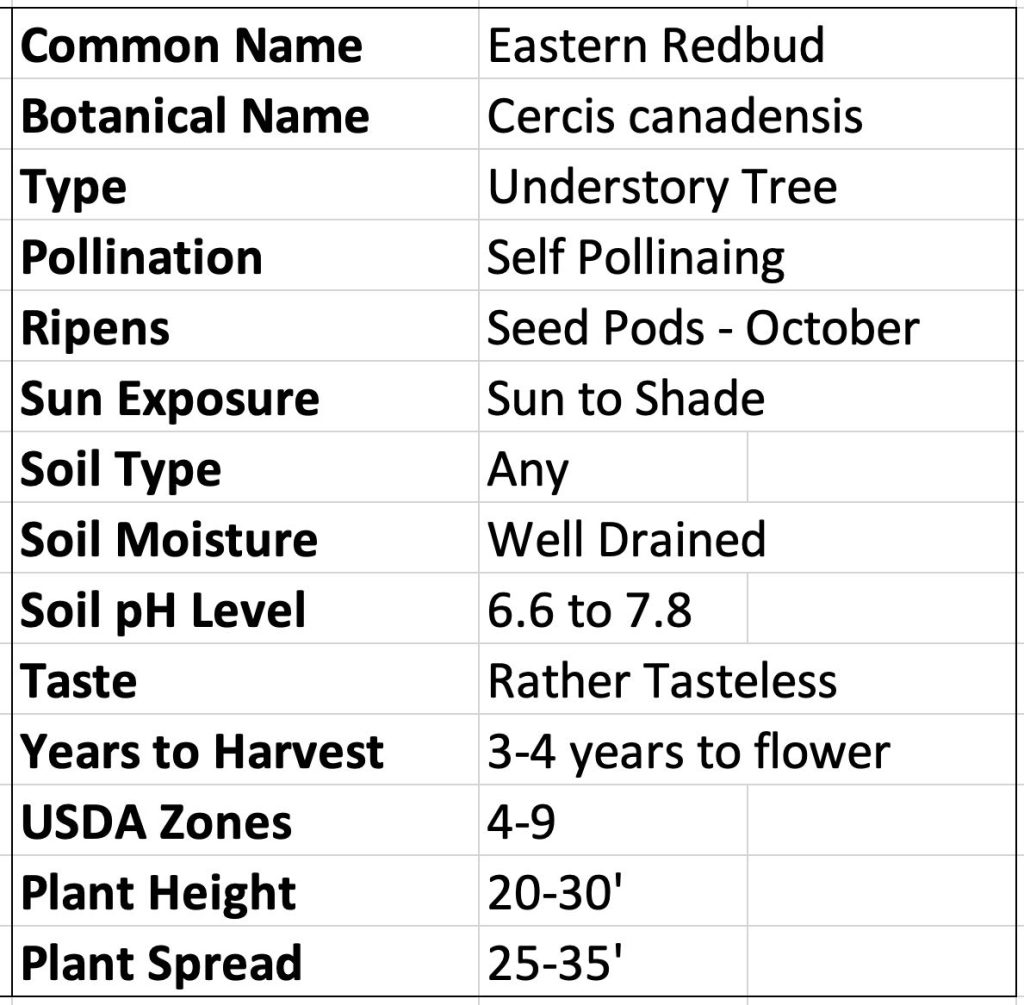 Redbud flowers and young legumes (seed pods) are edible. I have found the flowers to be rather tasteless.
Because of its deep tap root, it does not transplant well unless it is a very young tree.
Seeds require scarification and up to two months of stratification to sprout. It should also be noted that Redbuds have a short lifespan when compared to other trees. Generally, a Redbud will only survive 20 to 30 year.
While Redbud is a legume, it does not fix nitrogen in the soil like most legumes do.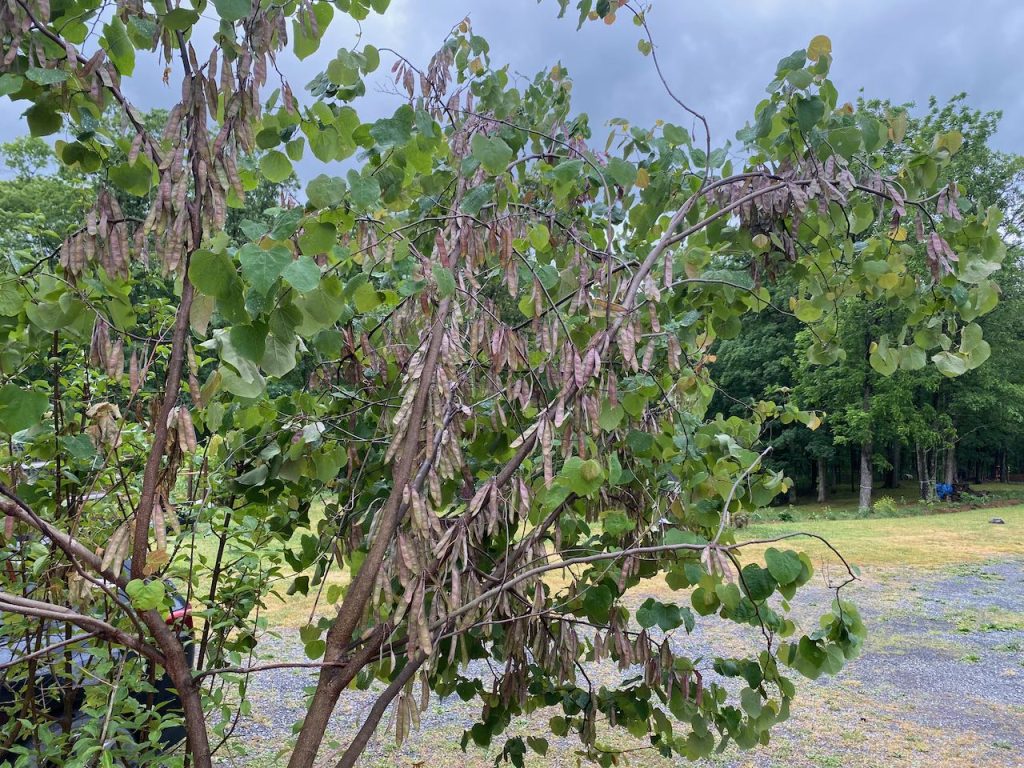 Above: Eastern Redbud Seed Pod
Below: Eastern Redbud Leaf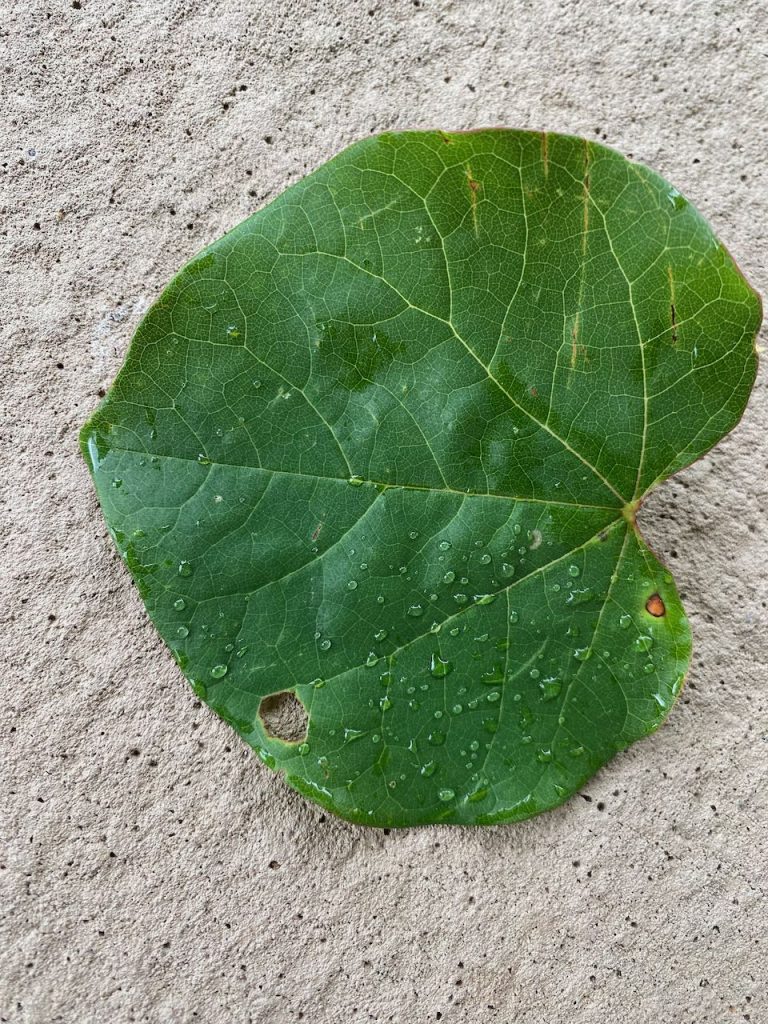 Be sure to check out our other great plants for sale at Great Escape Nursery.
Sorry, we do not ship plants. We will only be selling plants from our nurseries in Maryland and West Virginia. Pease see our "Contact Us" page for more information.