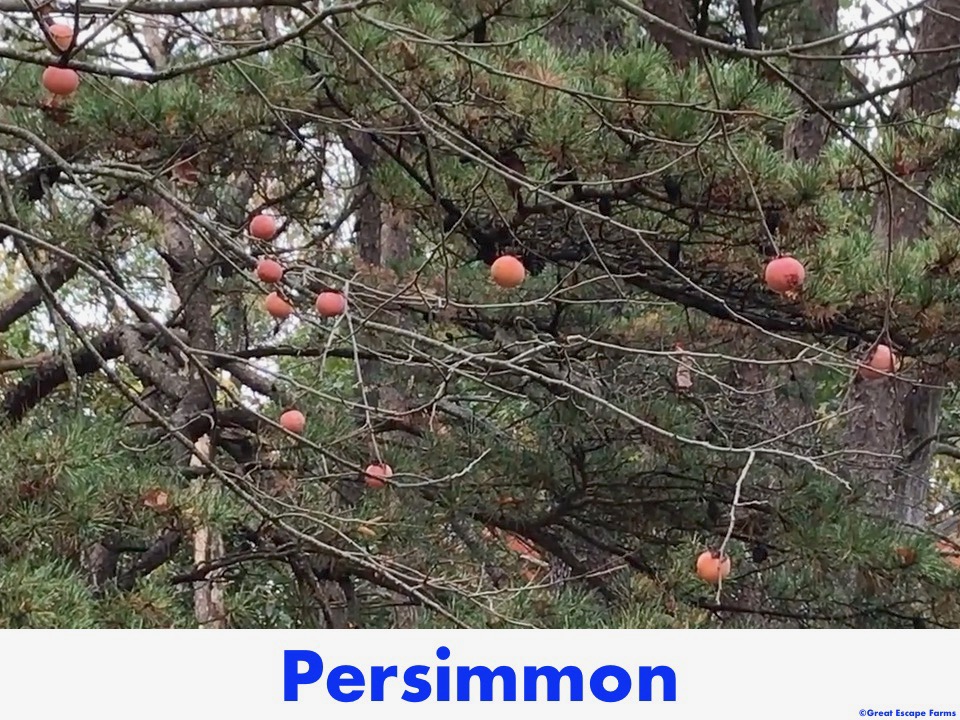 American Persimmon Diospyros virginiana is a deciduous tree that produces edible fruit in zones 4 to 9. American Persimmons are late to leaf out and flower after leafing out so late frosts are usually not an issue. The leaves usually fall off the tree before the fruit is ripe and it looks like a decorated Charlie Brown Christmas tree.
Persimmon fruit when fully ripe is very sweet and can be eaten fresh out of hand or made into jams, jellies, cookies, pies, breads and many other deserts. Beware and do not pick the fruit off of the tree. Wait for it to fall. If you pick the fruit it will be very astringent and make your mouth pucker and give you a rather unpleasant experience. Persimmon fruit drops from the tree at the perfect ripeness.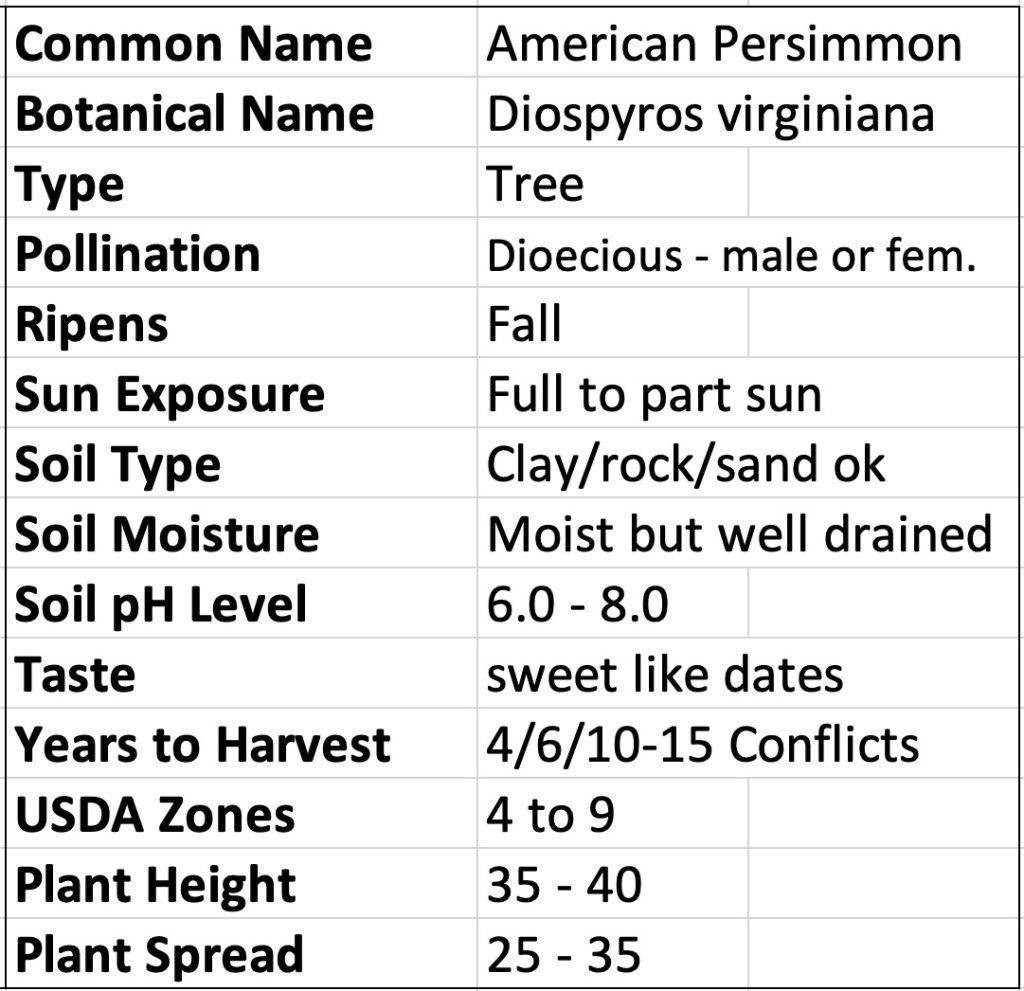 Be sure to check out our other great plants for sale at Great Escape Nursery.
Sorry, we do not ship plants. We will only be selling plants from our nurseries in Maryland and West Virginia. Pease see our "Contact Us" page for more information.