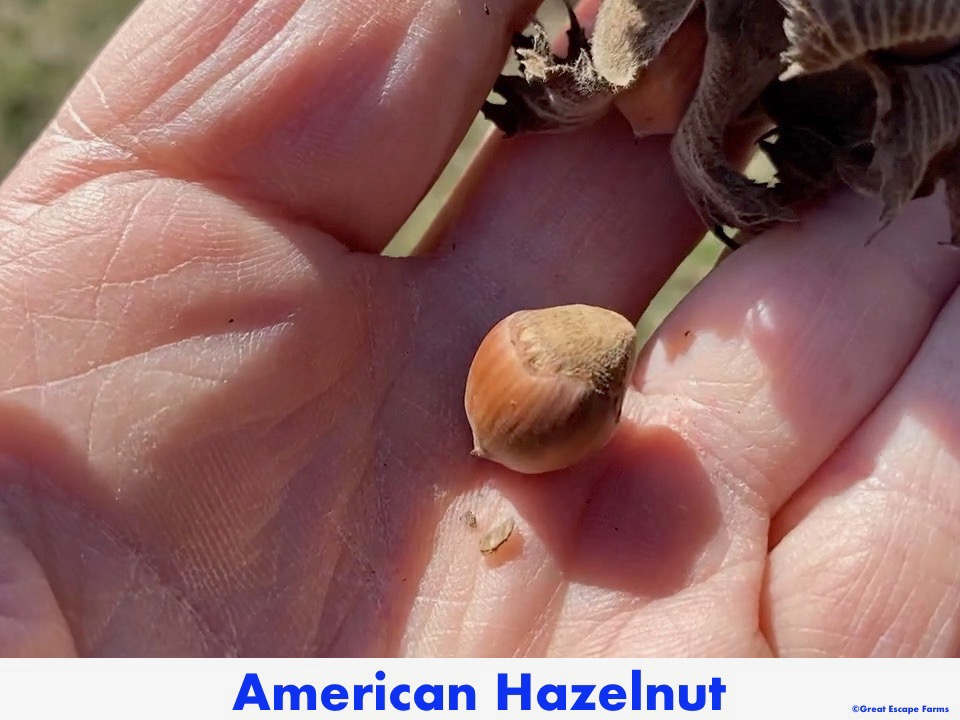 American hazelnut (Corylus americana) is a small tree or multi-stemmed shrub with an edible nut. It is a medium to fast growing species, that suckers moderately, eventually producing a multi-stemmed, clump appearance.
American Hazelnut has edible nuts that mature in September-October. The plant grows to be anywhere from 8 to 12 feet high and often have a crown spread of between 10 and 15 feet. They can adapt to a wide range of soil types, but they tend to do best when planted in well-drained loams. They can grow in partial shade, but they prefer full sun and produce more edible nuts when they're positioned in a sunny area.
Squirrels, deer, pheasants, turkeys, and other wildlife will flock to hazelnut trees to eat the nuts that come from them. It is planted by wildlife enthusiasts to attract and keep game in an area.
The picture below is my hazelnut trees in full bloom.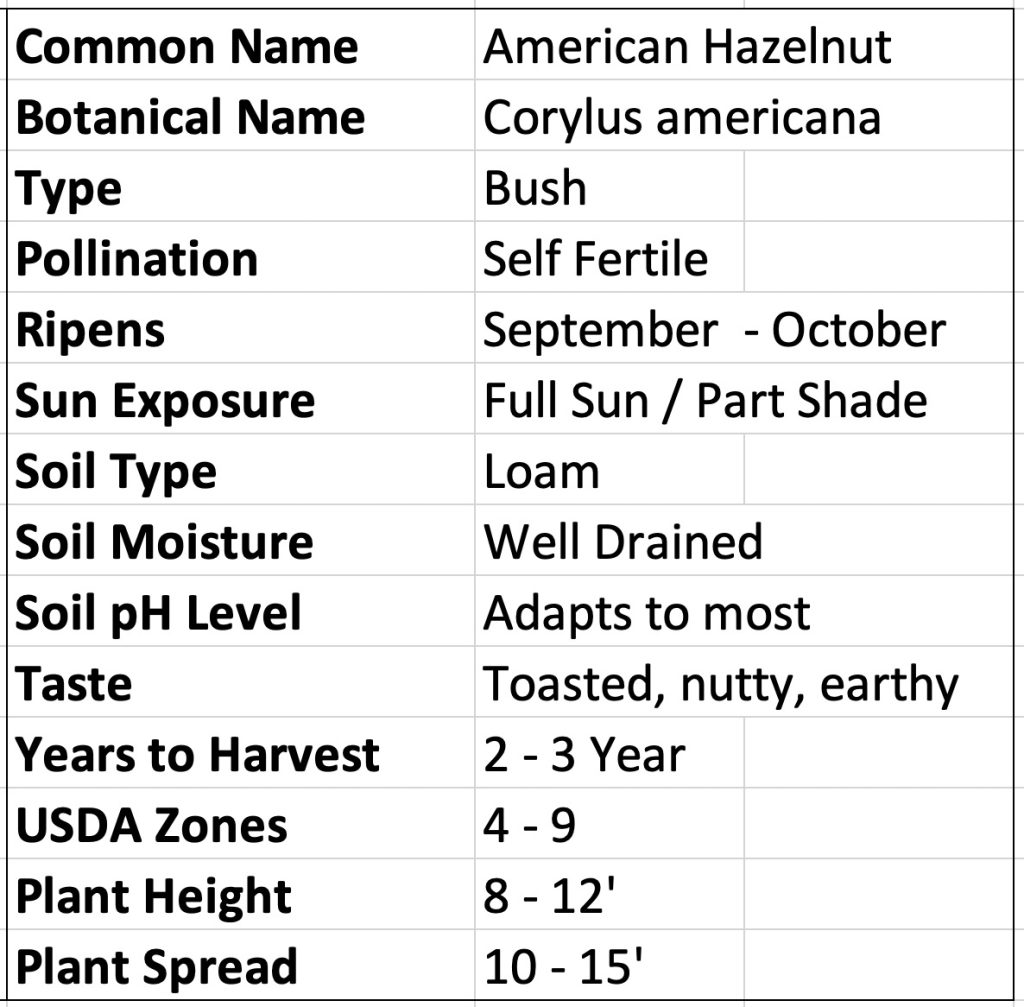 Be sure to check out our other great plants for sale at Great Escape Nursery.
Sorry, we do not ship plants. We will only be selling plants from our nurseries in Maryland and West Virginia. Pease see our "Contact Us" page for more information.