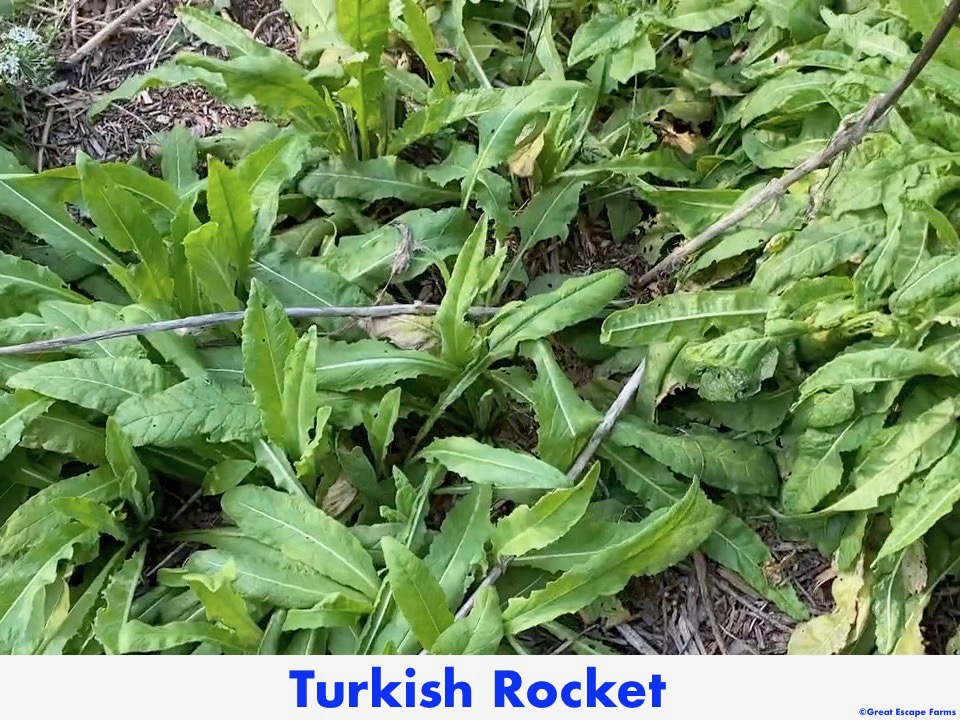 Turkish Rocket Bunias orientalis is a herbaceous edible perennial in the brassica family. The roots, stems, shoots, and flower heads can be eaten raw or cooked. The flower heads are similar to broccoli only a little smaller. The other parts of the plant almost have a mustard like flavor which gets more pronounced later in the season. This mustard like flavor subsides some when cooked.
This is a beautiful plant that will send out lots of little yellow flowers. Those flowers will drop seeds with most being viable and shooting up the following year. Because of all of the seeds this plant can get away from you and has been deemed invasive in some areas. Mine has been growing in my perennial garden since 2016 and has overtaken an 8 square foot area. I'm good with that and enjoy this plant very much.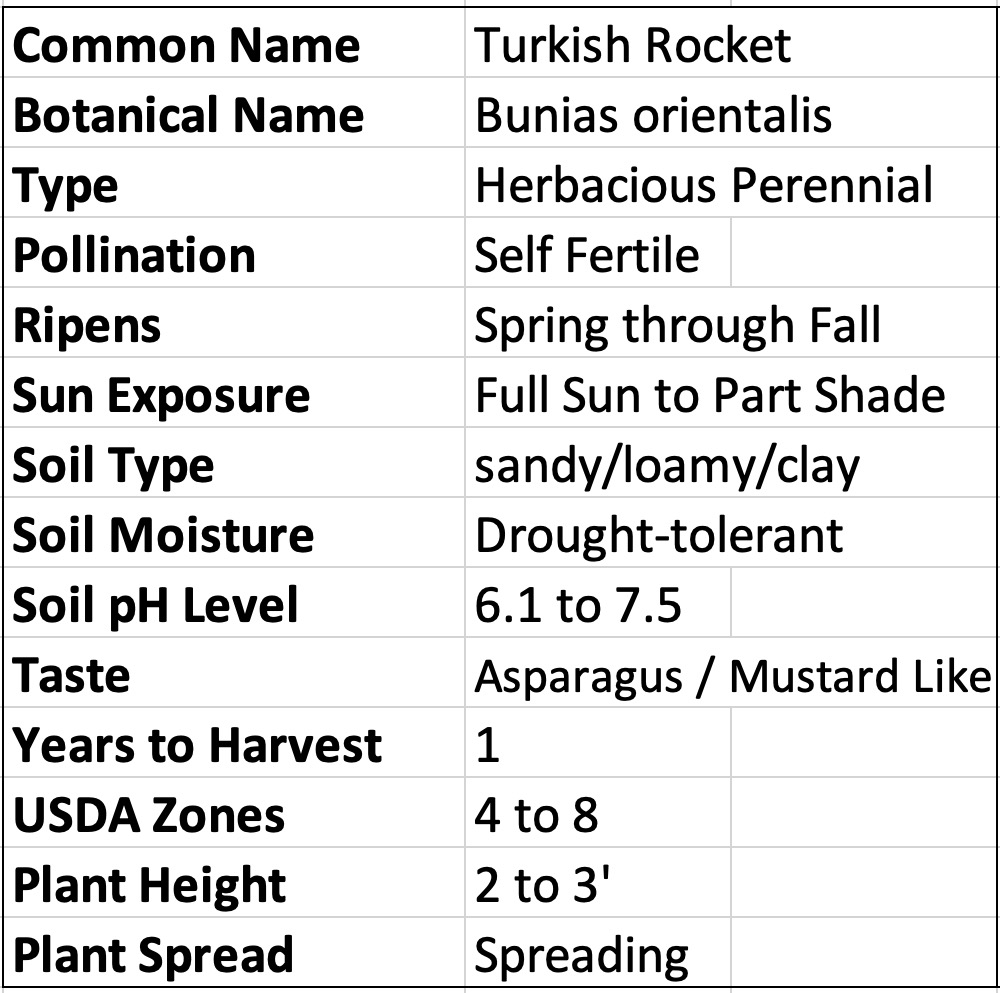 Be sure to check out our other great plants for sale at Great Escape Nursery.
Sorry, we do not ship plants. We will only be selling plants from our nurseries in Maryland and West Virginia. Pease see our "Contact Us" page for more information.