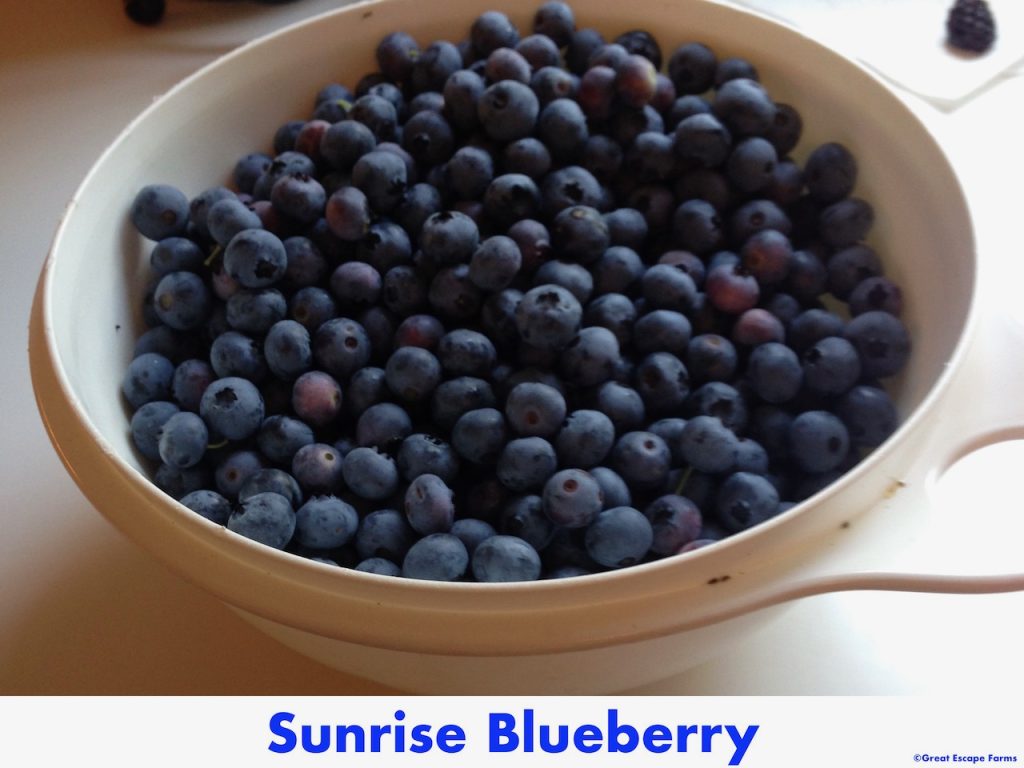 Sunrise blueberry is a highbush type cultivar. Plants will grow to a mature height of 5 ½ feet. The bush is upright spreading slightly. The plants will tolerate high moisture and heavier soils than other highbush varieties.
Yields are consistent, averaging 10 to 12 pounds per plant. Fruits are considered large, averaging 70 berries per 8 ounce cup. Hand pickers love to harvest the berries, once the berries become ripe they are easily harvested. Berry quality is firm without a picking scar and has uniform ripening. Fruits are dark blue and people rave about the fine flavors. The fruits maintain good quality in storage.. The excellent flavor, ease of harvest, high fruit quality are outstanding characteristics of the Sunrise cultivar. Hardiness zones 7a to 4b.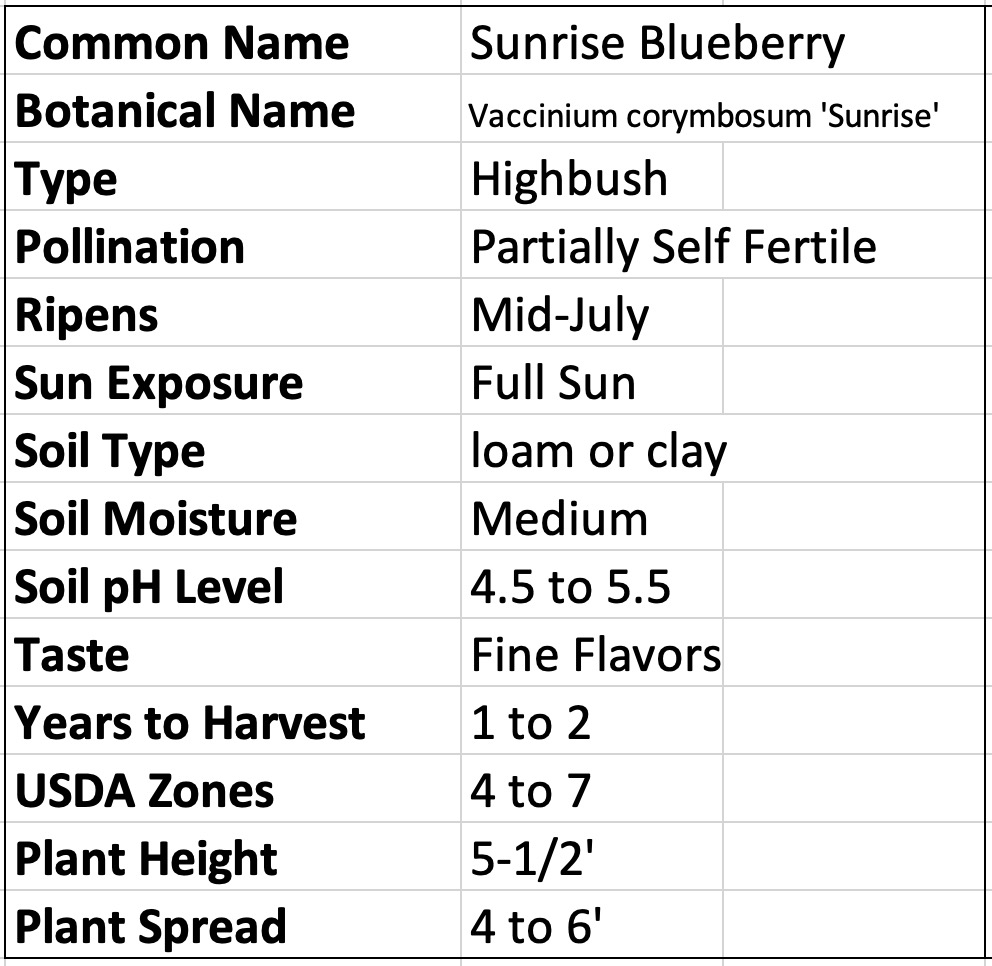 Be sure to check out our other great plants for sale at Great Escape Nursery.
Sorry, we do not ship plants. We will only be selling plants from our nurseries in Maryland and West Virginia. Pease see our "Contact Us" page for more information.