We No Longer Cary This Item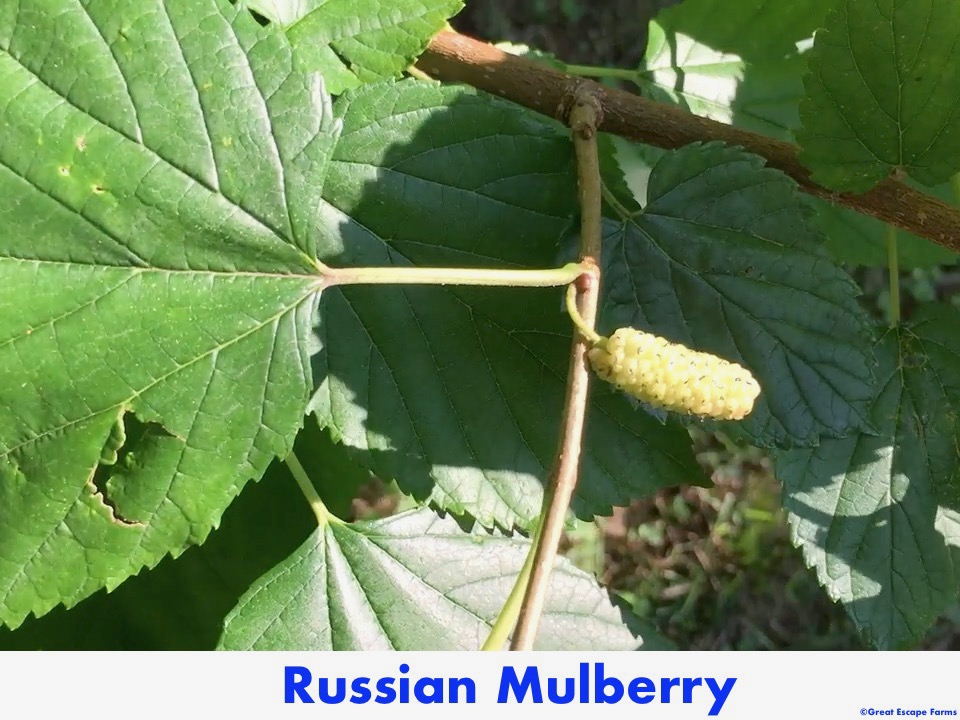 Russian Mulberry Morus alba is a deciduous tree that produces fruit in the summer that looks like a blackberry but is not quite as sweet. Russian mulberry Morus alba is also known as white mulberry. It is native to northern China and is widely cultivated and naturalized elsewhere. The tree is very hardy and is a pioneer species growing in areas too harsh for other plants to grow.
The un-ripened fruit is white to pink-purple. White mulberry leaves are the preferred food for silkworms and also feed other livestock like cattle and goats. Many birds, including chickens, love to eat the ripe fruit.
There is conflicting information online about whether the tree is monoecious or dioecious. Monoecious means a single tree has both male and female flowers and is therefore self-fertile. Dioecious means that the tree us usually has male or female flowers and is therefore not self-fertile.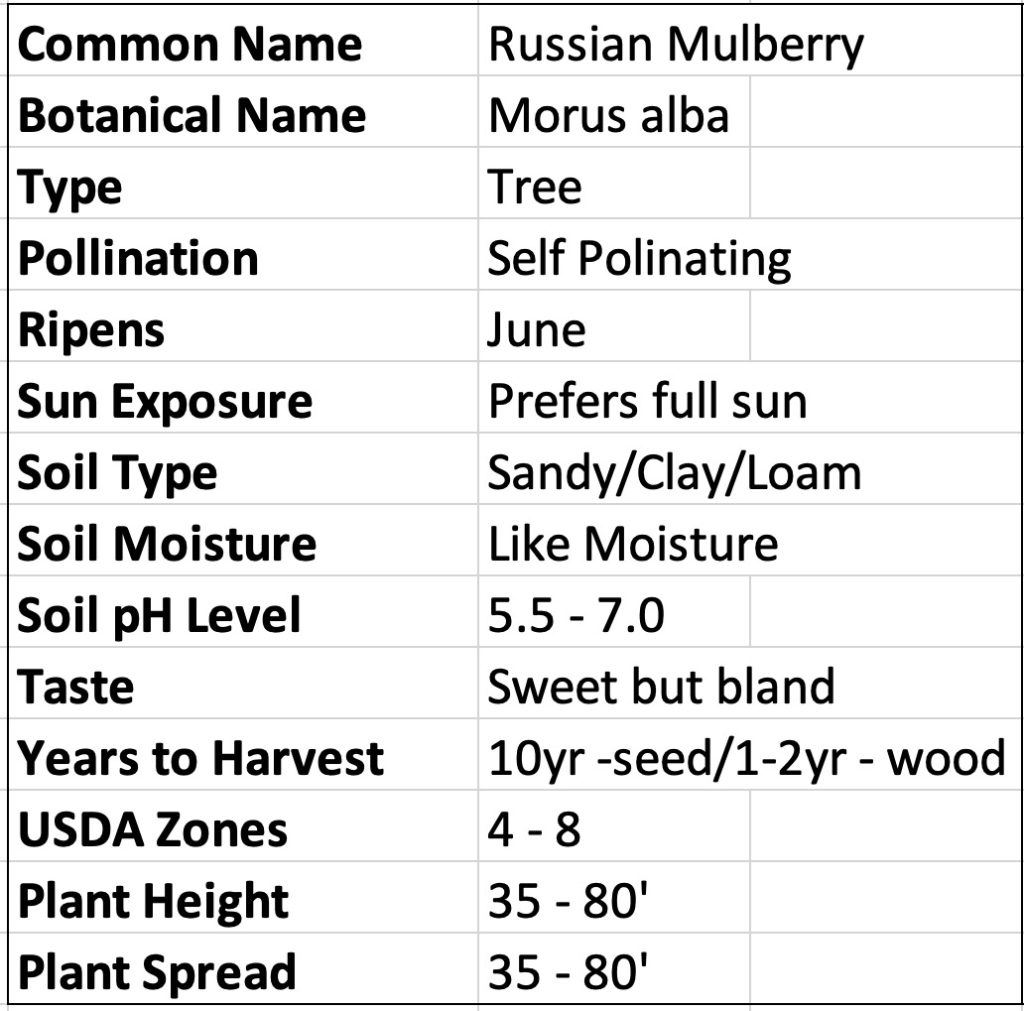 Be sure to check out our other great plants for sale at Great Escape Nursery.
Sorry, we do not ship plants. We will only be selling plants from our nurseries in Maryland and West Virginia. Pease see our "Contact Us" page for more information.