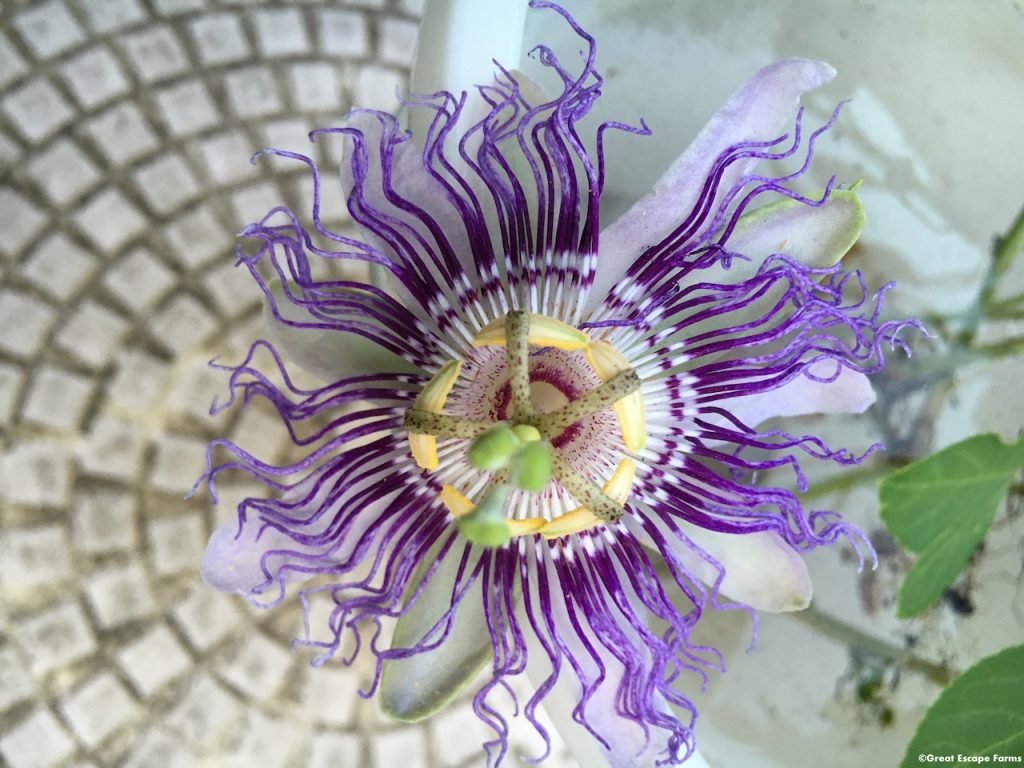 The Maypop Passiflora incarnata Plant Information
Maypop Passiflora incarnata is an attractive vine that flowers in the early summer and then produces two-inch-long fruit that is shaped like a chicken egg and is ready to pick in the fall.
Alternate leaves are 2 to 6 inches long and wide and are palmate with 3 lobes and finely serrated margins. Palmate means having several lobes whose midribs all radiate from one point.
Caution: This vine sends out a lot of suckers and can become invasive!
Plant Specifications
Maypop is a hardy perennial that survives down to -20F and is hardy in USDA zones 5-9 and is native to the Eastern United States. Vines freeze down to the ground each winter. Maypop gets its name by popping out of the ground in May.
This plant loves full sun and the fast growing vine can grow to 25 feet. It likes moist but well drained soil.
Maypop (Passiflora Incarnata)
The vines will have dozens of flowers, only a few will actually fruit. The flowers have a wonderful aroma that you can smell from many feet away. Several sources say you get better fruit production by hand pollinating.
The maypop fruit is ripe when it turns from green to light green to yellow-orange in color.
Be sure to check out our other great plants for sale at Great Escape Nursery.
Sorry, we do not ship plants. We will only be selling plants from our nurseries in Maryland and West Virginia. Pease see our "Contact Us" page for more information.
Save
Save
Save
Save
Save
Save
Save
Save