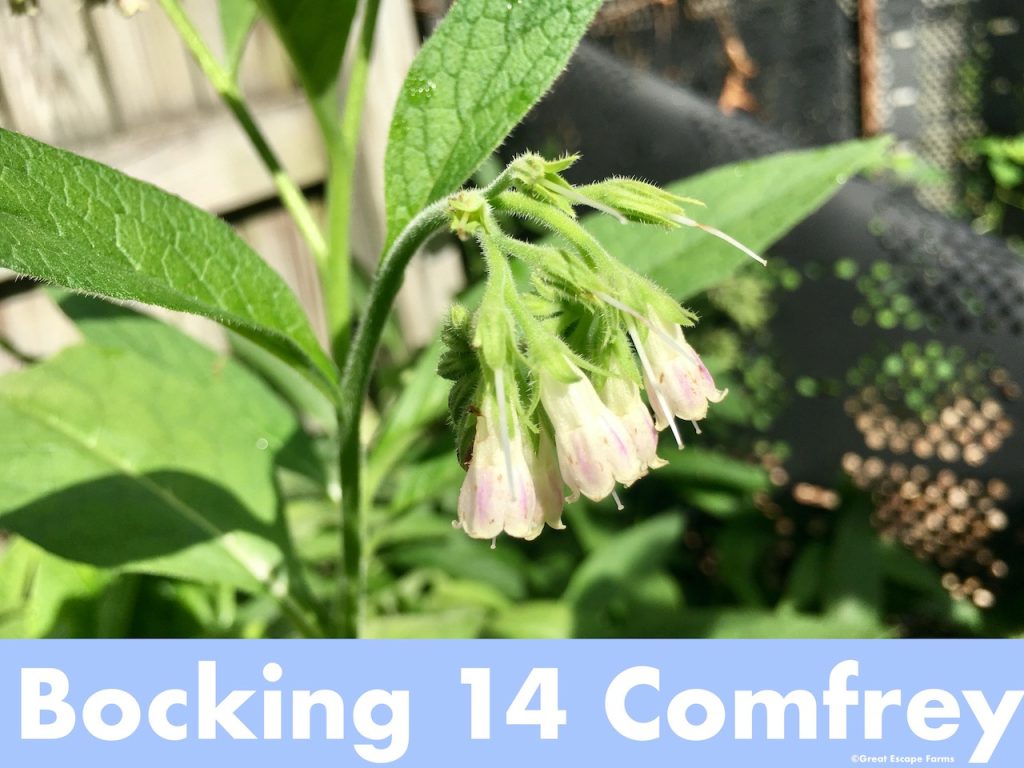 Comfrey Symphytum Bocking-14 can be used as a medicinal, to make comfrey manure tea, as a fodder for animals and as a dynamic accumulator. Bocking 14 is a Russian variety that has pretty flowers but does not set fruit or seed, meaning it does not become invasive like non-sterile comfrey can.
Comfrey is a dynamic accumulator meaning that it mines and collects a number of nutrients that other plants can't get at. Comfrey Symphytum Bocking-14 does this with a very long tap root by mining nutrients from very deep down that are out of reach for other plants. The nutrients are then brought up to the top and stored in the leaves. The leaves are used as fertilizer for other plants and is a high source of nitrogen and potassium. The potassium is beneficial to any flowering and fruit bearing tree. The leave can also be used to make a comfrey manure tea liquid that can be sprayed on other plants.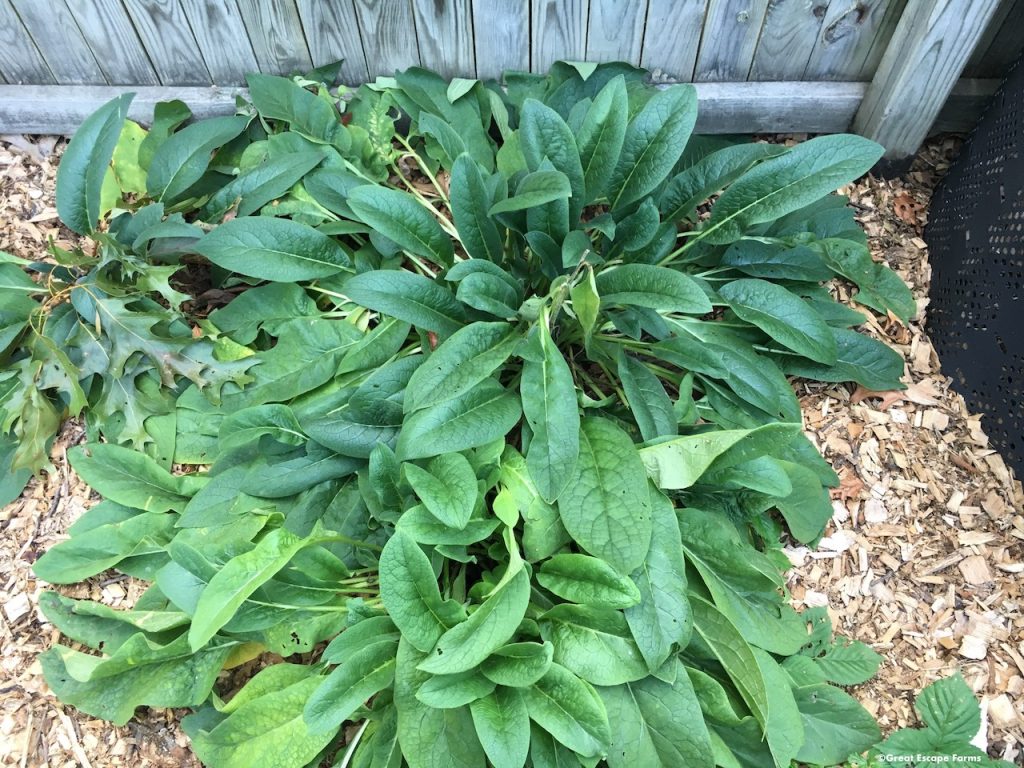 The leaves grow very large, up to 18″ and grow directly out of the crown. Comfrey leaves grow very dense and shade out weeds. The leaves are hairy and can be a skin irritant to some people. Comfrey is fast growing, producing huge amounts of leaves that can be harvested 4 to 5 times a year by cutting the leaves about 2 inches above the ground.
Comfrey has a long history of medicinal uses. It has now been banned by the United States FDA for internal consumption. There are several remedies for topical use dealing with broken bones and wounds that you can find online.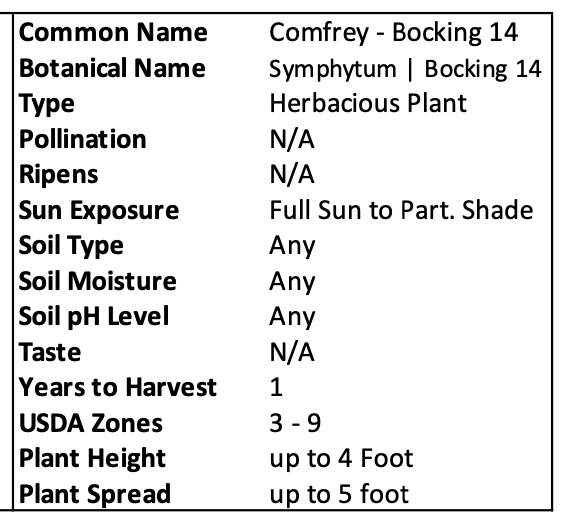 Be sure to check out our other great plants for sale at Great Escape Nursery.
Sorry, we do not ship plants. We will only be selling plants from our nurseries in Maryland and West Virginia. Pease see our "Contact Us" page for more information.