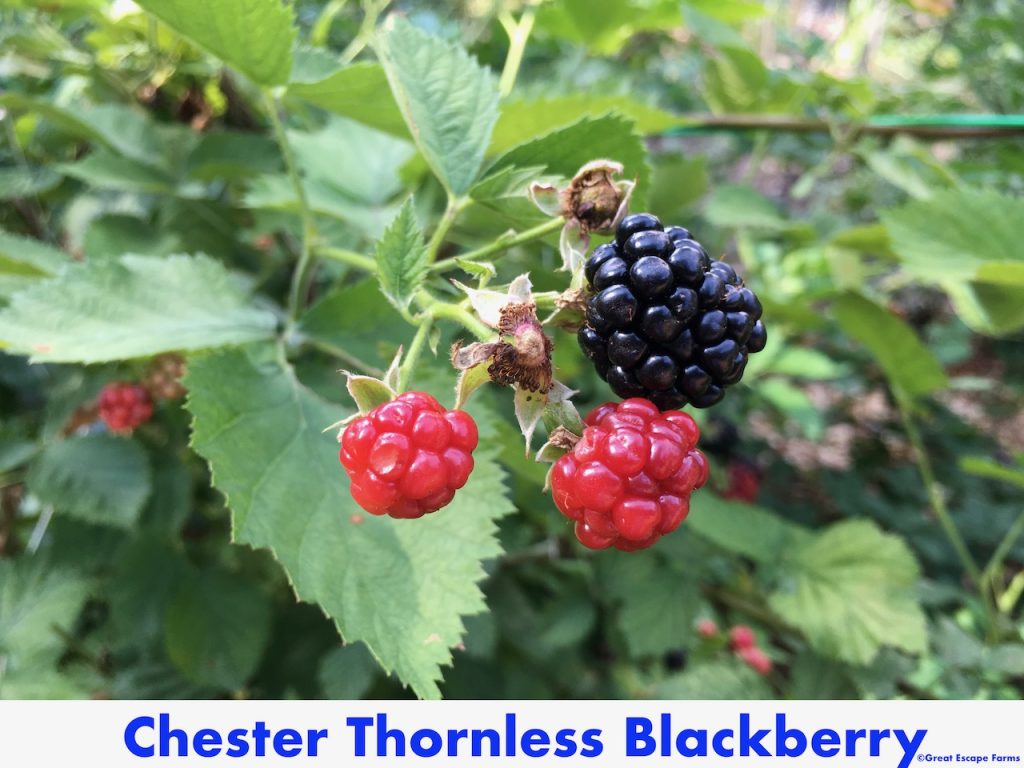 Sold out until mid-July
Chester thornless blackberry is an early, fine tasting, semi erect variety. It came from the University of Maryland's Cherry Hill Research facility. It is hardier than many varieties.
The fruits are sweet and juicy, firm but not tart, though as with all blackberries they must be left on the plant until they come easily off the calyx.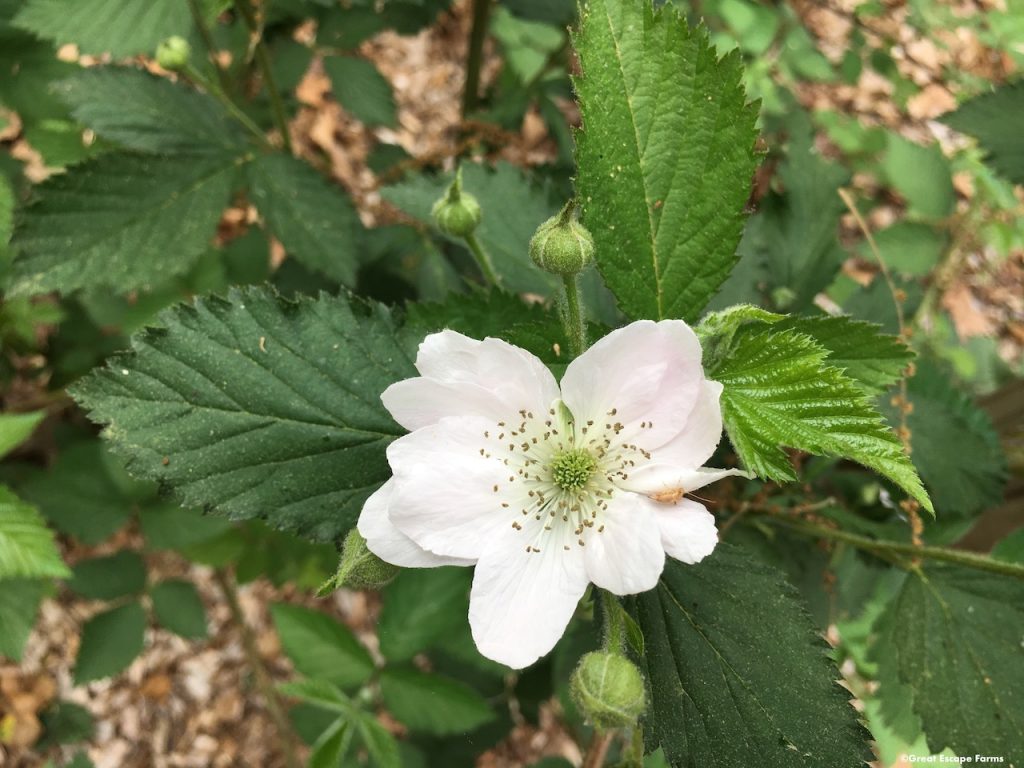 Here is a link called Blackberry Plant Information – a Wonderful Plant to Propagate to show you how to propagate your own once you get one!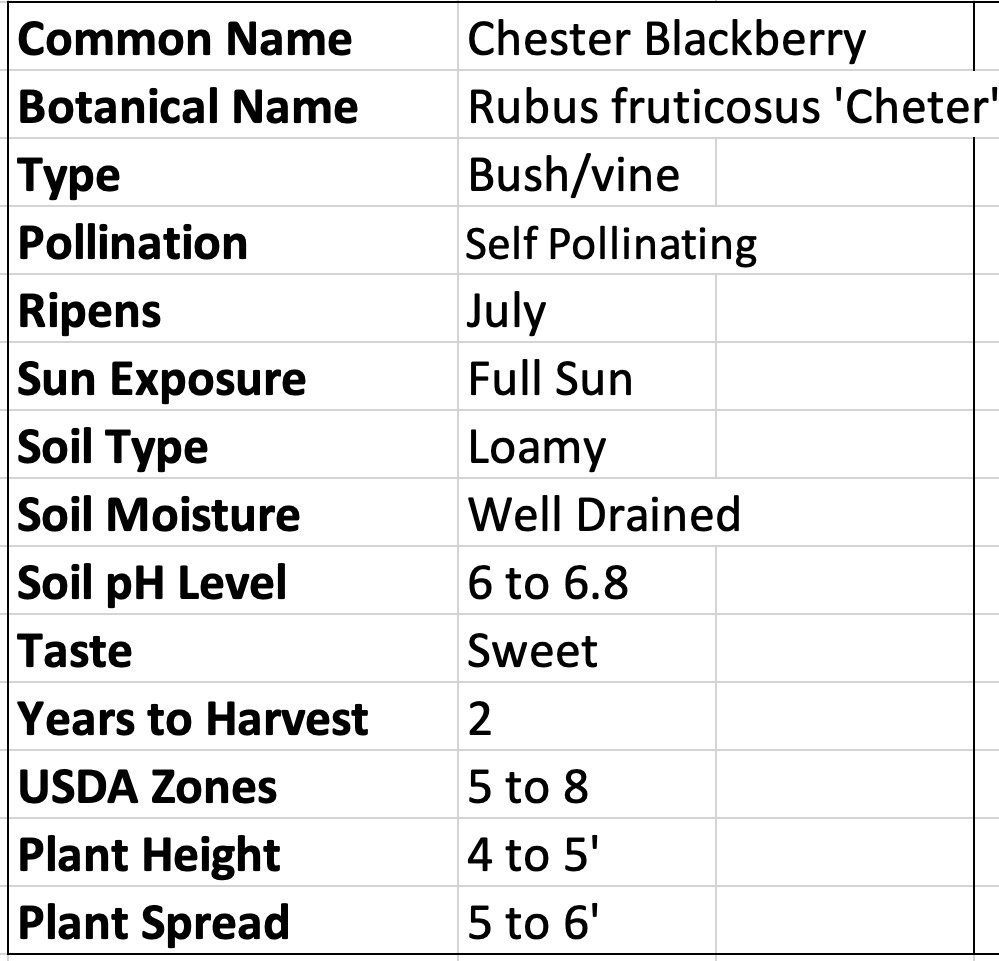 Be sure to check out our other great plants for sale at Great Escape Nursery.
Sorry, we do not ship plants. We will only be selling plants from our nurseries in Maryland and West Virginia. Pease see our "Contact Us" page for more information.