American Plum Prunus americana grows as a large shrub or small tree that produces one inch sweet and sour fruit. It has showy and fragrant white flowers in the spring followed by red fruit in late summer. The fruit has a tough outer skin that is a little on the sour side but the inner flesh is very sweet.
This winter hardy plant loves to be kept moist and loathes drought, shade, or fire. It can grow to 30ft and has a tendency to sucker and form thickets from the root system, making it a good plant to control erosion. It is commonly known by several other names including wild yellow plum, red plum, American wild plum and wild plum.
Caution: This plant has thorns. All parts of this plant except the fruit is listed as mildly toxic with cyanogenic glycosides.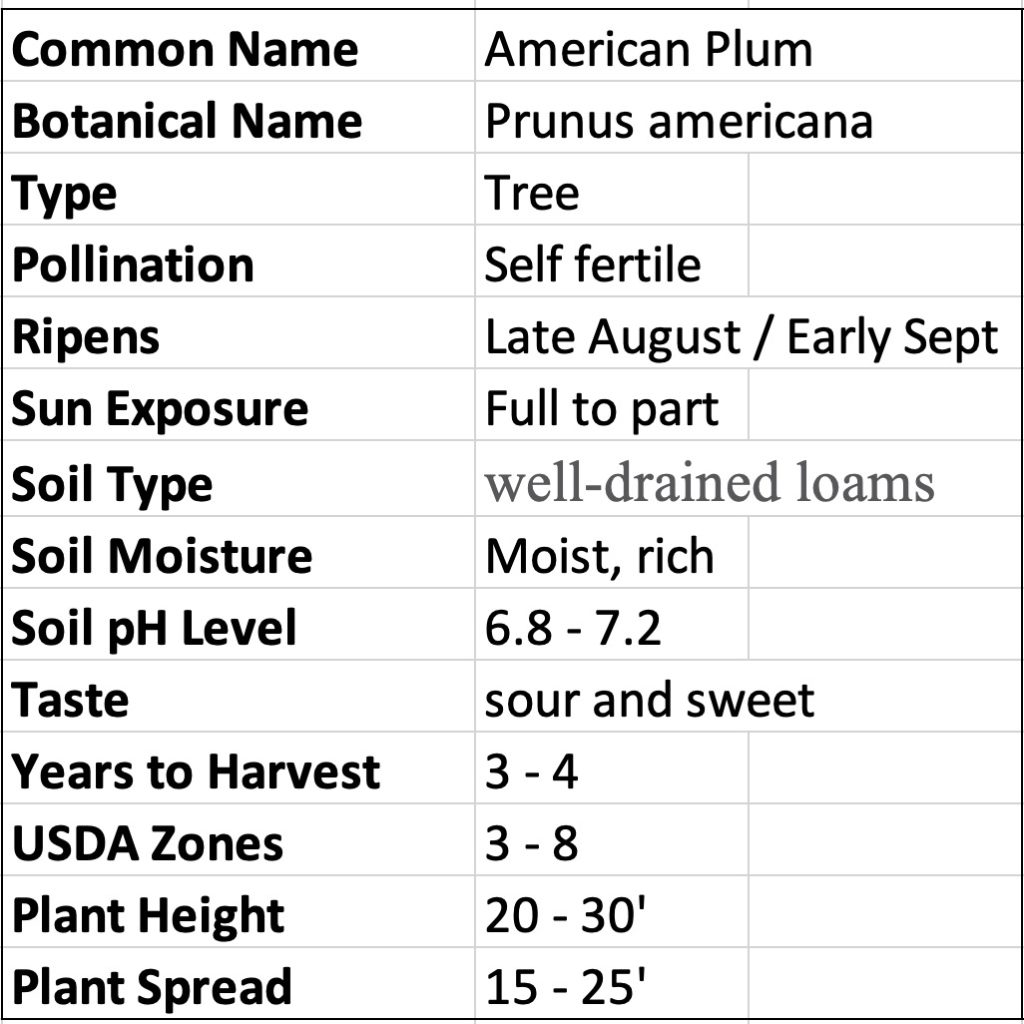 Be sure to check out our other great plants for sale at Great Escape Nursery.
Sorry, we do not ship plants. We will only be selling plants from our nurseries in Maryland and West Virginia. Pease see our "Contact Us" page for more information.